Amplify Hotsheet: Week of August 28
Ben Quad set up a dope show for a touring band World's Greatest Dad on labor day (9/2) at VFW. They also just released a 2 song split-tribue to the Orange House, which featured one of the first songs from a Ben Quad member and the last ever Brooding song.
On Sept. 5, Don't Tell Dena will be at Topgolf from 7-9 and will play there every two weeks until October. And then Sept. 6, they're rockin' at the amazing Sanctuary Barsilica from 10 p.m. -1 a.m.
Lunar Division is a four piece alternative rock band out of Oklahoma City.
Influences go all the way from Black Sabbath and Spoon to Arctic Monkeys and Ty Segall. Their new album is set for release 9/13 and they're having their album release on the 14 at Your Mom's Place in OKC with Crooked Vinyl and Stone Tide. Their single "In the Dark" comes out this Friday!

Dinosaur Boyfriend is playing 9/8 with Midday Static at the Resonator. They will also perform at Plaza Fest. And they released a new single a few weeks ago on Soundcloud!
The Red Jumpsuit Apparatus is one of the most iconic pop-punk bands of all time, and we are so excited to welcome them back to OKC for their performance at 89th St. Collective Aug 30. Read more below!
Concerts are awesome, but they're not always awesome for our ears. Subwoofers vibrate our entire bodies, we scream in each others' ears to let our friends know we're going to the bathroom, and we drive around blasting music in our cars to relive the concert experience after the show is over. Our ears roar for hours after a concert has ended. After a while, the roar may not go away, and while we may not notice it, it can make it harder for us to discern other sounds around us. Hearing loss worsens over time and can be caused by trauma to the hair cells and nerve endings in the inner ear. Once those cells are damaged, there's nothing you can do about it… or is there? Hough Ear Institute is developing treatments for Tinnitus and hearing loss right here in Oklahoma City. They're also hosting an incredible show with a deaf performer and iconic sign language interpreter at Tower Theatre. Read more below!
Kenny Pitts has an album release party Sept. 14 at VZD's along with openers Ben Brock and Giakob Lee! Kenny met Zac Maloy of The Nixons at the Oklahoma Songwriter's Fest in 2018. After hearing Kenny's initial songs, Zac was on board to produce the album and even co-wrote one of the songs! Zac is a true mentor and inspiration to Kenny as they both have ties to Ada, Oklahoma! Since recording the album Kenny has worked hard to reproduce the sound on a live stage on a regular basis… and so Kenny Pitts and the Raging Peacemakers began! You might have seen them at several local shows such as Norman Music Festival!

Y'all remember when Factory Obscura had that incredible summer solstice celebration? Well VICE did a story about it! And that's pretty freakin' awesome.

Husbands released a brand new track, "Mexico," Aug. 27 on all streaming platforms! This is their first single of their upcoming second EP! They also have a few shows coming up soon like Sept. 14 at The Jones Assembly and Sept. 26 at the Illinois River Jam in Tahlequah. They filled us in on a little bit of the background of the track!

1969 was OKC Tribute to Woodstock, and it was epic. The lineup of musicians was incredible, the weather was perfect, and the garden was packed with local fans. The photos tell the story, check out the gallery below from our friend Madelyn Amacher (@itsmads.music on instagram).
Johnny Manchild and the Poor Bastards is releasing a new single Aug 29 called "Fortified," and it's gonna be awesome!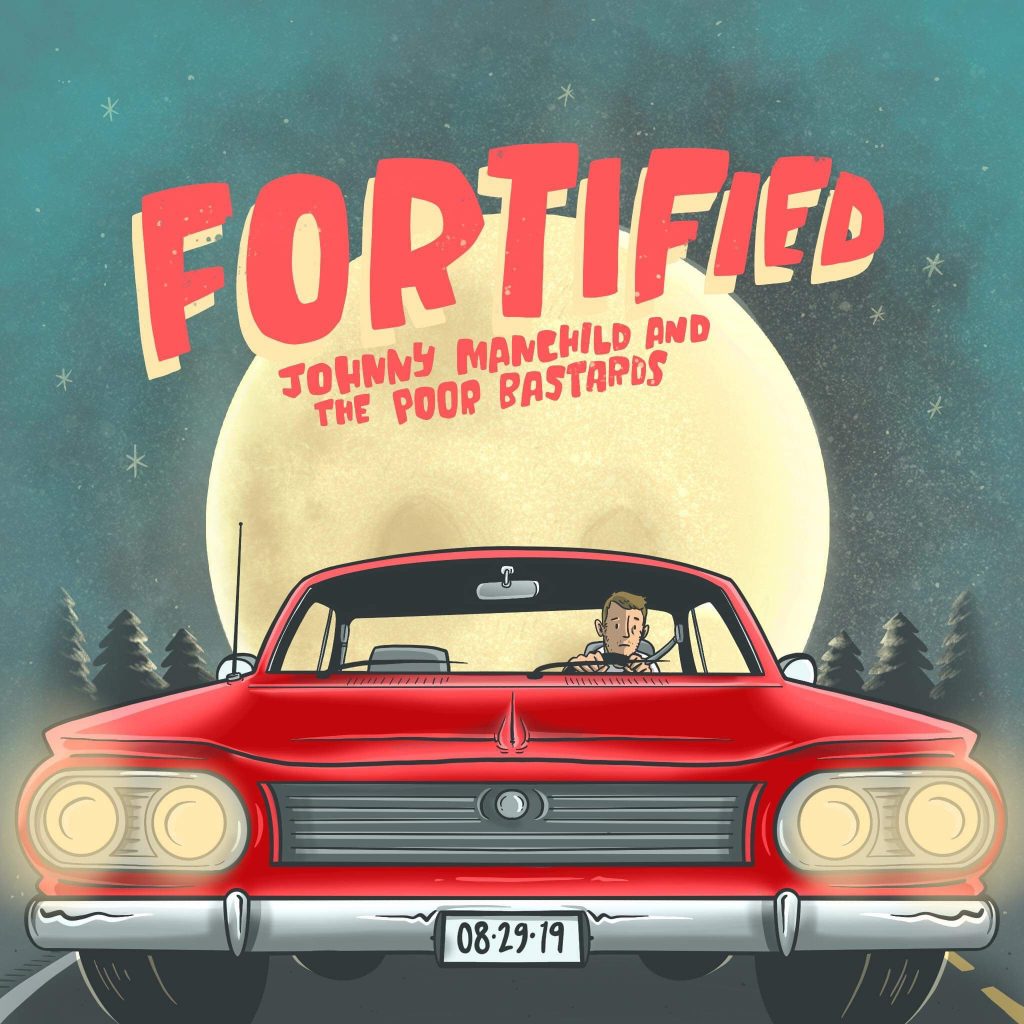 Chris Jones and The Flycatchers has released the second single from their debut album, Songs for Red, which drops later this fall. The single, "In the Throes," is a masterfully raw follow-up to "College Dropout"–a single the Oklahoma Review called "an anthem that resonates to music lovers of all ages." Jones dropped out of college at 19 to focus on his music and went to working 60+ hours a week building powerline poles, much to the disdain of those closest to him, who believed he was wasting his talent and wanted him to write his own music. His latest single tells a portion of that story. In the time left before the rest of the album is released, Jones plans to continue building his fan base across Oklahoma and Texas, playing live shows whenever possible. This album was recorded and mixed at 115 Recording in Norman by Grammy-nominated producer Wes Sharon. Sharon previously produced, recorded and mixed John Fullbright's album From The Ground Up, which was nominated for Best Americana Album at the 55th Annual Grammy Awards.
"This song came at a time when I was at a crossroads with my life. I had taken some time off work, and trying to figure out how I was going to change the direction of everything. I've always known I wanted to play music but the dream seemed to get more distant each year. One morning, I got up early, and told myself that I needed to finish something. I decided to try to finish a song I started a year before. Everything just seemed to click in that moment. I finished that song, and that just rolled into a new one. The song was written in about an hour, and became 'In The Throes.'"




Chris Jones

Speak, Memory has a show coming up Aug. 29 at the Resonator that's going to be awesome! They're performing with touring artists – Proper and Alfred – as well as a couple of local artists – S. Reidy and Jo Payne. Show starts at 7, and it's a $5 cover. Check out the videos below to discover each of the artists!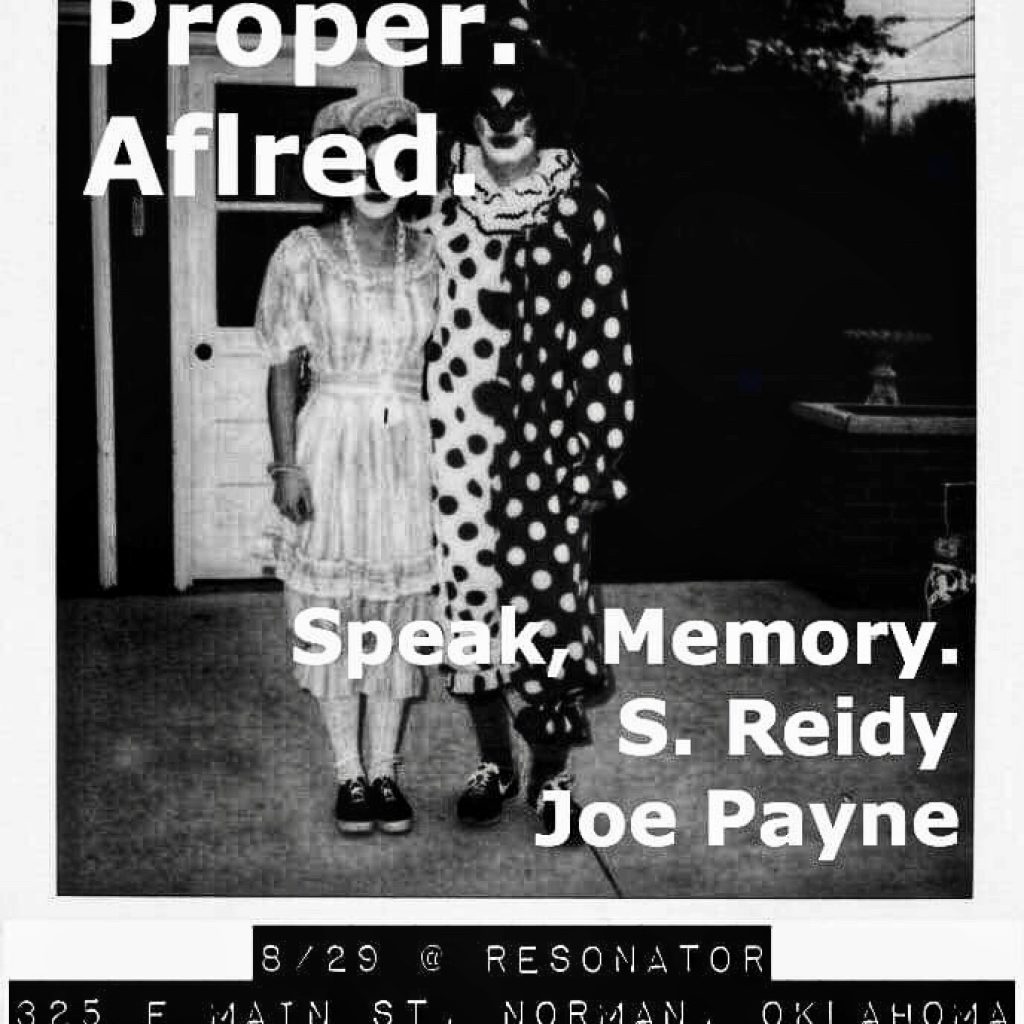 On Holiday is recording a new album and will be releasing singles soon! In September, they set sail for their first tour, and they're going East. Then they're returning home for the Punk Rock Social. They also have the annual SkaBeQue that will be bigger than ever this year. On top of all that, they just welcomed a new bassist and second vocalist, who is also the frontman to Tribesmen.
Cavern Company and One Two Ten take on the Opolis September 6th!

We love our team here at OkSessions, and we want you to know just how hard everyone works! Read about each of our incredible workers below!
Introducing: The Park Avenue Concert Series – Who doesn't love live music and brunch? The Skirvin hosts free music every Sunday morning from 11a-2p at the historic Park Avenue Grill. The next few weeks include some familiar faces and friends of OkSessions!
We are in love the Paramount Room, one of the coolest venues in downtown OKC, and we did a little write-up about all the amazing things they have coming up! Check it out below to learn more about their amazing team!
Holly Beth released her new single "Torn" on Aug 10! Click below to learn more about it!
Lincka did a City Hall Sessions with Mayor David Holt. Read all about City Hall Sessions below!
Amplify Hotsheet: Week of August 21
Cavern Company just got back from tour, and they're working on the next Indie Sessions, featuring their friends in the indie rock band, Shadow of Whales from Austin, and OKC bands The Sweet Talkers and Special Thumbs. This Indie Sessions will be at Trolley Stop Record Shop, Saturday, August 24. Doors are at 7, and tickets are $10, which comes with a free drink tickets for a beverage from COOP Ale Works! To learn more about what to expect at Indie Sessions, check out the blog post below all about a past Indie Sessions!
Special Thumbs just released their new single "Guppy" on all streaming platforms! Cheers
We had an absolute BLAST at 1969 last Saturday! These pictures speak for themselves. Feel free to live through that journey with us!
Here are some upcoming shows from Heartbreak Rodeo and the Whiskey Gingers! Layer Cake & Heartbreak Rodeo, Wednesday, August 14, 9 East Liquor, Norman.
The Whiskey Gingers, Friday, August 16, Native Spirits Winery, Norman.
Heartbreak Rodeo, Friday, August 23, Royal Bavaria, Moore.
The Whiskey Gingers, Saturday, August 24, Blue Doors at Tenkiller, Gore.
Heartbreak Rodeo, The Whiskey Gingers, and Big Train & The Loco Motives, Friday, August 30, Hollywood Corners, Norman.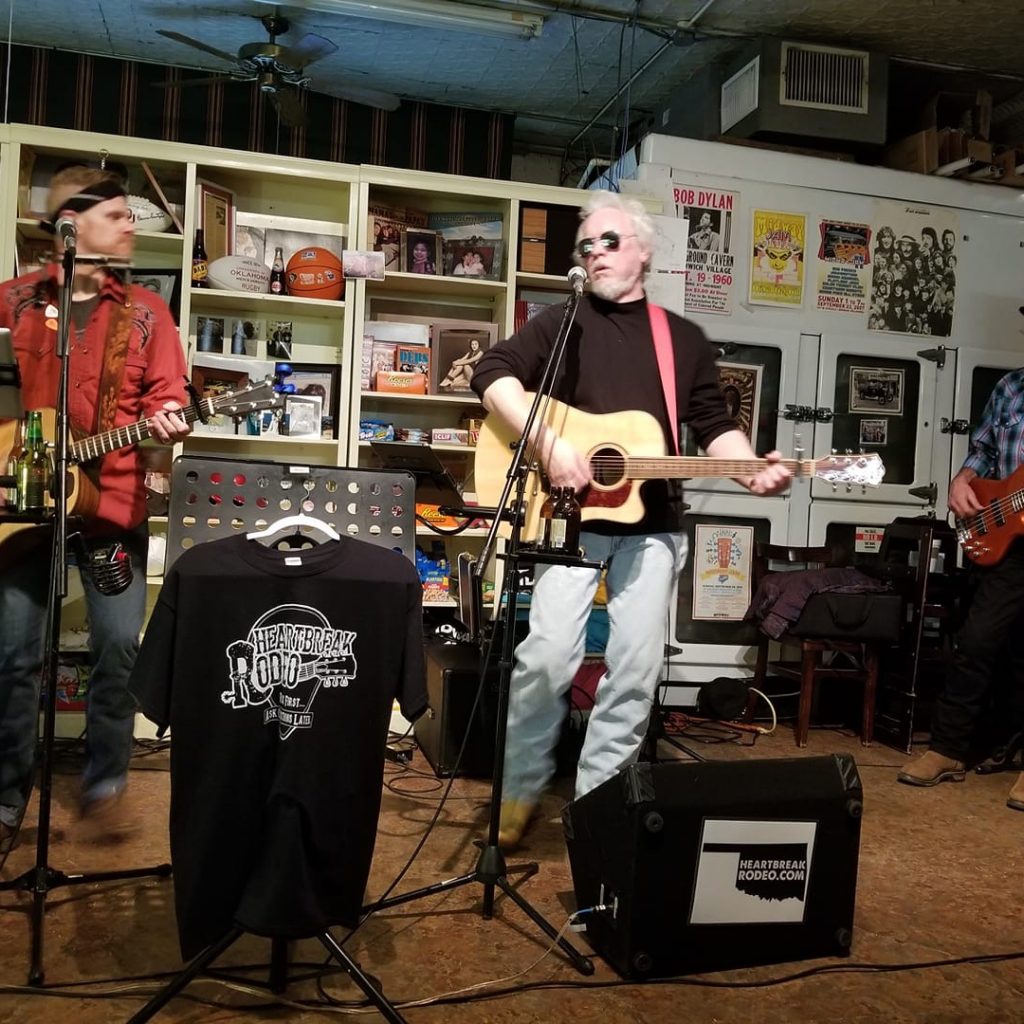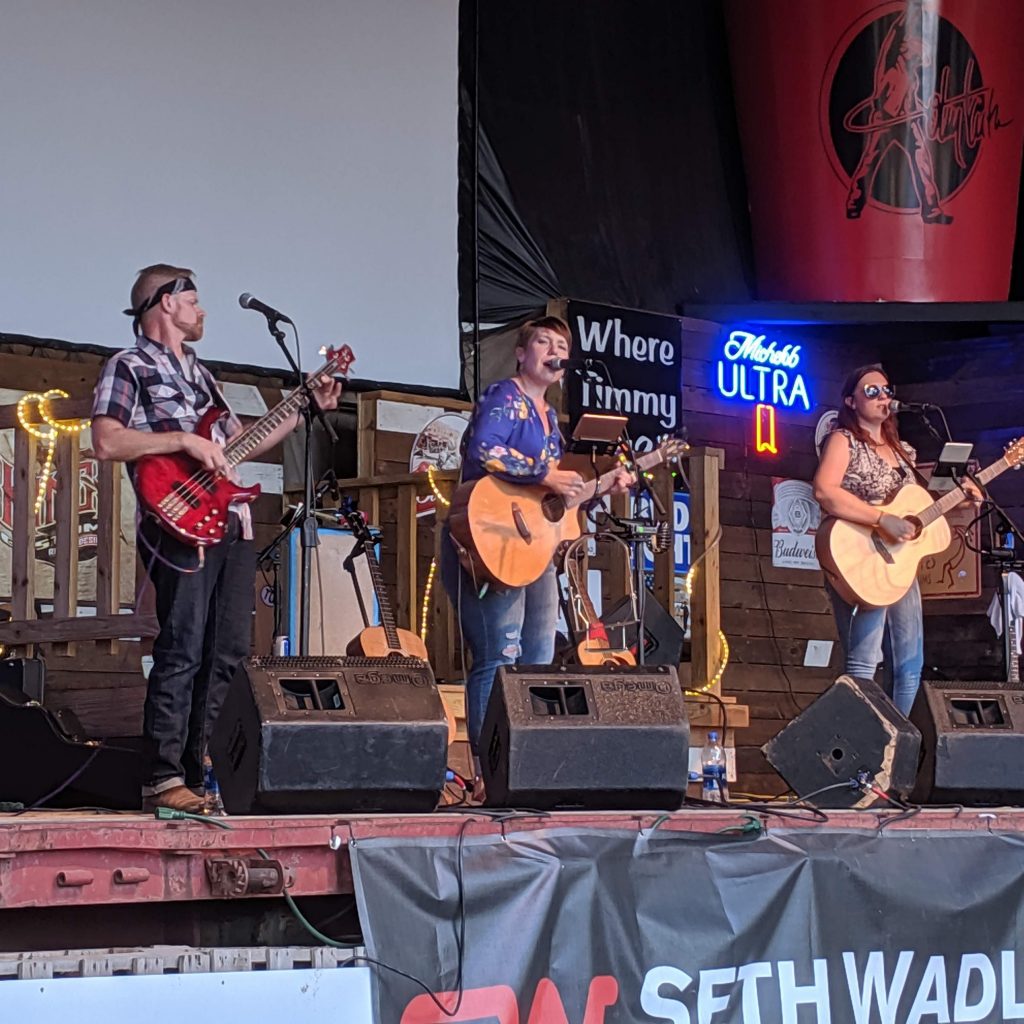 I think it's human nature to want to hold on to a love because at one point that love was so sacred. However, over time that love can either grow or that love can suffer. Sometimes people hold onto the memories of what their love was instead of realizing what their love is now.

Holly Beth
There is a new project called Hott Handz (with members of Bad Jokes and The So Help Mes). They are opening for Calliope Musicals from Austin at Ponyboy August 25. Doors at 7:30. Hott Handz is an indie punk band formed in Oklahoma City in early 2019. Their music is built around the playful songwriting of guitarist/vocalist, Bradley Morris and showcases whimsically curious lyrical play laced over sweet and simple chord progressions, often juxtaposed by gritty throws of lead guitar and whoopee vocal utterances.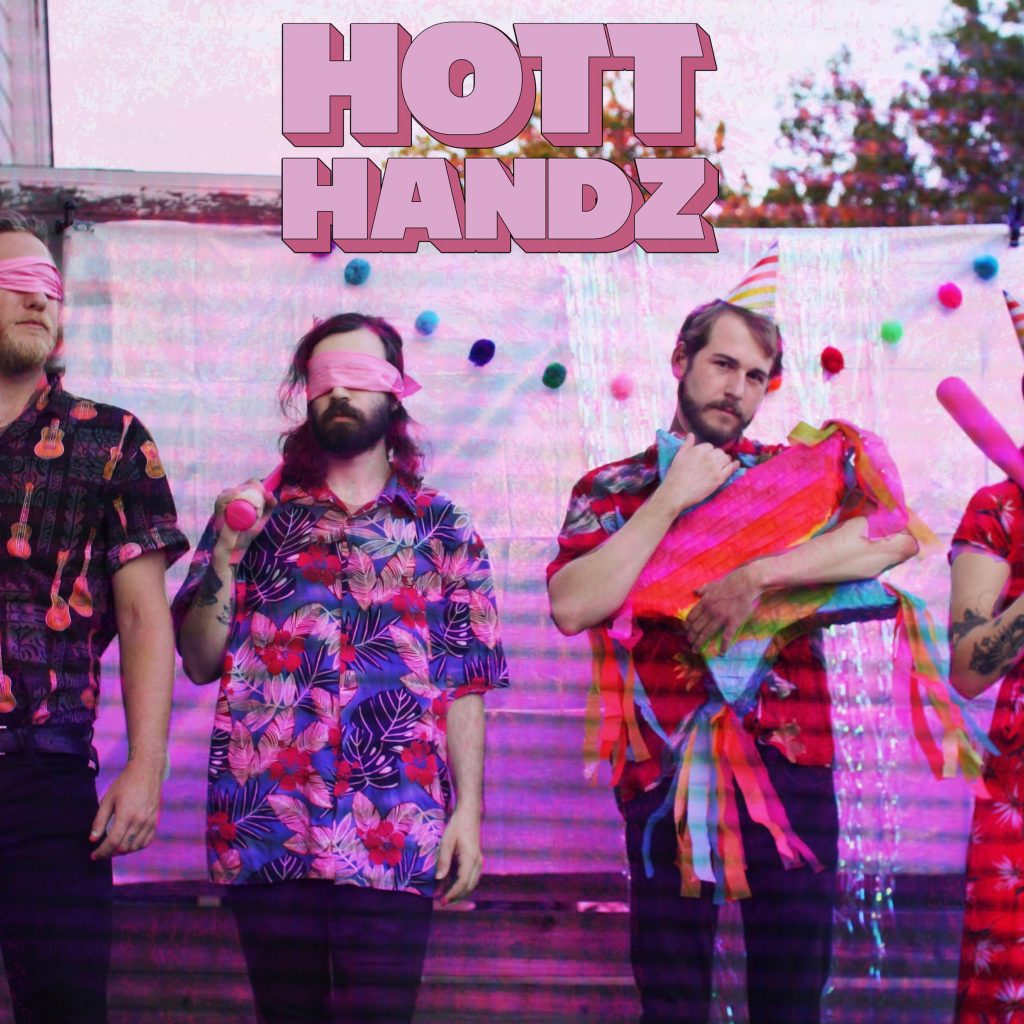 We just did an article about some of our favorite releases from Oklahoma artists so far in 2019. We know there's so much more to look forward to this year, and we can't wait for more releases!
The Blue Door and Kessler Presents are proud to bring Patty Griffin and John Fullbright to The Auditorium at The Douglass. Tickets for Patty Griffin with John Fullbright, September 28, 2019 are on sale now at auditoriumatdouglass.com. Tickets start at $35. Doors open 7:00pm, show starts at 8:00pm. Read more about the show below!
Elizabeth Speegle is so excited for her release of "Georgia" in August. There's a ton of amazing musicians featured on this new song like Spunk Adams, Garrison Brown, Kendrick McKinney, and so many others! Check it out below!
Kat Lock just released her music video for "Biggest Mistake!"
Amplify Hotsheet: Week of August 14
Julius (OKC) and Ouji (Argentina combined forces as "MGC" for their sophomore release of "Post Virtual." The team met through Tumblr in 2012, and then they started experimenting with EDM, dance, pop, and glitchpop. The album is available on bandcamp and on Youtube!
Read about what people are saying about the upcoming music festival 1969! It's this weekend, so get excited!
Hoarseman and the Heard released album last week called "Notre Dame is burning."
It was just recently announced that Oklahoma-based Broncho and Republican hair will open for Kings of Leon at the opening of Scissortail Park Sept. 27!
Skirvin Jazz Club Season 2 is rolling! We launched Season 2 of Skirvin Jazz Club last month. Once again, we are blown away by the dynamic, lively crowd of people that come together to enjoy the show. One way we changed things up this season was by presenting themes!
Check out last week's hotsheet!
Kat Lock is releasing her music video for Biggest Mistake in Aug 15! Filmed and edited by Liliana Campon, and starring several other local artists.
Dinosaur Boyfriend just moved to OKC from a small town in northern Oklahoma and are very excited to be apart of the OKC music scene. They just released their debut EP on all streaming platforms. Dinosaur Boyfriend is the brainchild of multi-instrumentalist Mario Amador, joined with friend Ted Morphis on bass and Robbie Jones on drums. Listen to their tunes on Spotify below!
Bobby Chill and the Wave is a surfy pop band from Norman, and they have been playing together for almost a year. Check them out on Spotify below!
We just announced something huge. OkSessions is proud to be partnering with Myriad Gardens for the 1969 music fest, honoring the most iconic music festival of all time – Woodstock. It will be open and FREE to the public August 17. The lineup is incredible – some of the best local artists in Oklahoma. You won't want to miss it. Read more about it below!
The Kevin Morby Duo Tour with William Tyler plays City Pres on September 14th. Tickets on sale now.
Amplify Hotsheet: Week of August 7
August 11th – Claire Piersol Duo
August 18th – Edgar Cruz
August 25th – Jose Hernandez
Join us at Saints Sessions this Thursday for James Levy. Shows start at 8 pm! You can get tickets at the door or at OkSessions.com.
Pedro The Lion is headed to OKC August 8 at Tower Theatre along with mewithoutYou! He's known for taking pauses in the music to talk about issues facing him and the world at large along with a brief Q&A from the audience. Lately, he's been attacking toxic masculinity in a way that's sincere and devastating. The new songs also have a lot of joy and innocence in them, and the full band with light show brings a great rock vibe. Buy tickets online now!
The Oddyssey is releasing single August 9 called "Fresh Air."

Hookup released a new single this week, and it's dope!

Saints Sessions is working on a collaboration with Duet Jazz in Tulsa. Stay tuned for some exciting news for our jazz scene. Next Skirvin Jazz Club is August 9th, and the theme is Kansas City. It'll be dope.
One Two Ten just released their single, "Heathers!"

Bobby Chill and the Wave is a surfy pop band from Norman, and they have been playing together for almost a year. Check them out on Spotify below!
The Jared Lowery Quartet will be at Zannottis Wine Bar August 10.
Josh Roberts just released a new song "Love Back" on all streaming platforms! He also has a ton of upcoming shows listed below, including two gigs at the amazing Sanctuary Barsilica.

AUG. 23 – LA BRASSA
SEPT. 20 – SANCTUARY BARSILICA
Folk rock/red dirt band Cade Roth and the Blacksheep just released a 5 song EP available on all music outlets, Spotify, ITunes, Apple Music, etc…and you can pickup a hard copy at a show.