Patty Griffin and John Fullbright will be performing at the Auditorium at the Douglass on Sept 28. And we can't wait for you to see this performance.

Patty Griffin is one of the most iconic singer-songwriters of her generation.

As if being a grammy-award winner isn't enough, the New York Times has called her writing "cameo-carved songs that create complete emotional portraits of specific people…her songs have independent lives that continue in your head when the music ends."

Oklahoma's own John Fullbright will open the evening. Based out of Woody Guthrie's hometown of Okemah, Oklahoma, Fullbright burst into the national music scene in 2012 with the Grammy-nominated "Front the Ground Up." He also had a live show at the Blue Door.

This show is presented by Kessler Presents, The Blue Door, and The Auditorium at The Douglass.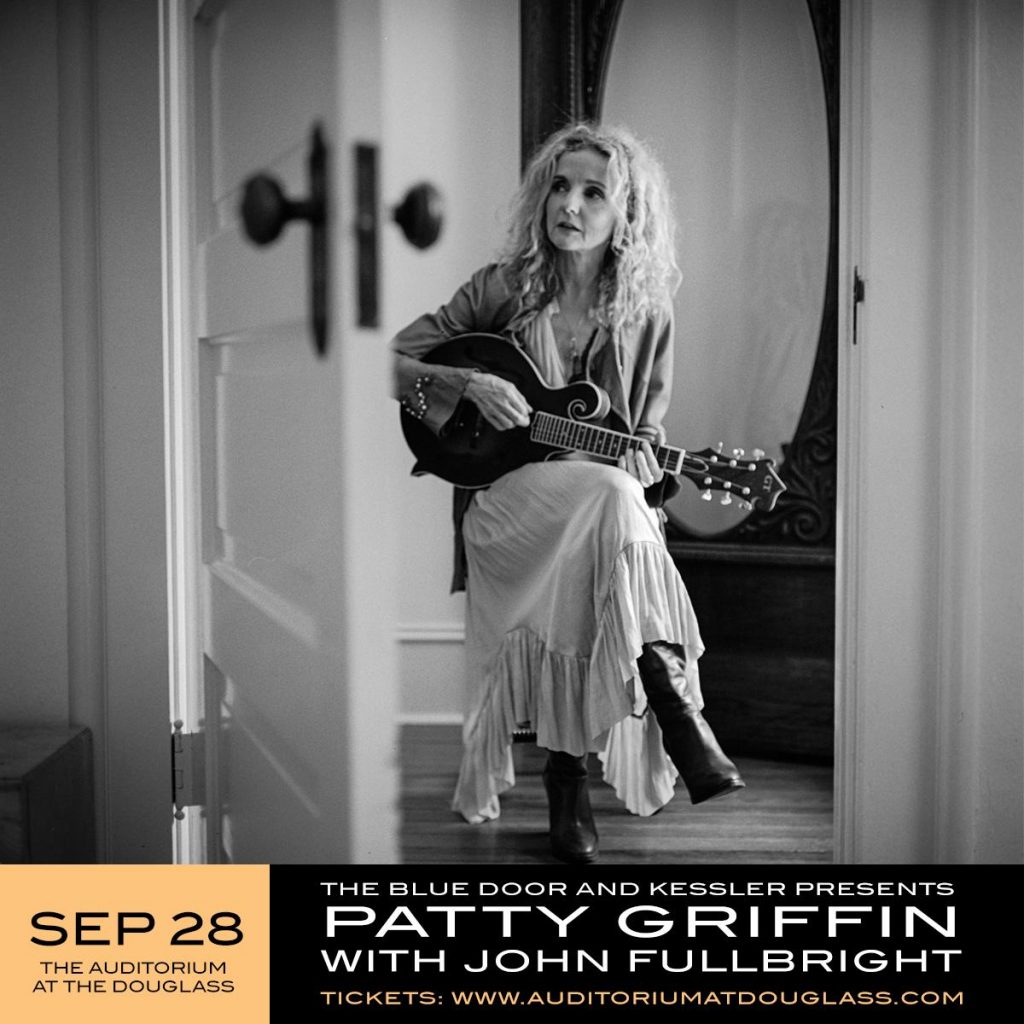 ABOUT THE AUDITORIUM AT THE DOUGLASS
The Auditorium at the Douglass is 725-seat state-of-the-art theater recreated from a 1930s high school auditorium. Unique in its size and history, The Auditorium at The Douglass is quickly reemerging as a treasured performing arts venue in Oklahoma City after a multi-million dollar renovation.

ABOUT KESSLER PRESENTS
Kessler Presents is an independent Texas-based promoter, presenting the best of emerging and established artists in over 400 events annually throughout the region, predominantly in our proprietary venues, The Kessler Theater (Dallas) and The Heights Theater (Houston), as well as with partner facilities in Austin.

ABOUT THE BLUE DOOR
The Blue Door has been America's most revered listening room for over 25 years, showcasing both legacy artists such as Jimmy Webb, Peter Asher, Ramblin' Jack Elliott, Arlo Guthrie, Eric Anderson and David Amram, as well as helping to launch the careers of John Fullbright and Parker Millsap. While it showcases many folk and Americana artists, founder Greg Johnson says, "The Blue Door really just a venue for songs."

Tickets for Patty Griffin with John Fullbright, September 28, 2019 are on sale now at auditoriumatdouglass.com. Tickets start at $35. Doors open 7:00pm, show starts at 8:00pm.
To check out Patty Griffin and John Fullbright's music to get hyped for the show, check out the spotify links below!