The Paramount Room in Film Row is the ideal spot if you're looking for a space that's historic yet reimagined, quirky yet classy, and high-production yet intimate. The Paramount Room is the perfect juxtaposed venue space.

The space has been around a long time, but the three owners – Elizabeth Macias, Brad Chad Porter, and Jeremiah Holland – are updating the space and hosting all kinds of community events, open mic nights, comedy shows, weddings, parties, and more. The space is flexible, with three different event areas – a screening room, an intimate venue space, and a living-room vibe open mic area complete with a cozy couch.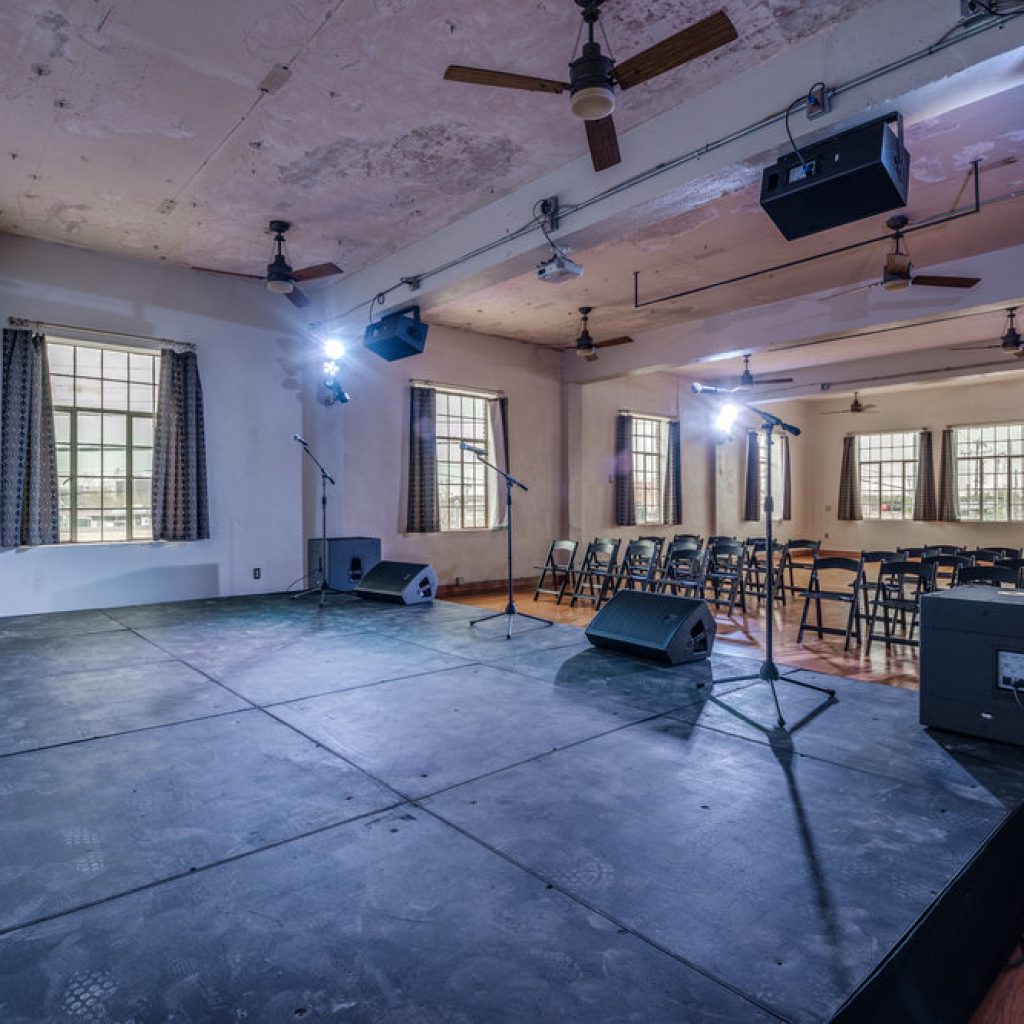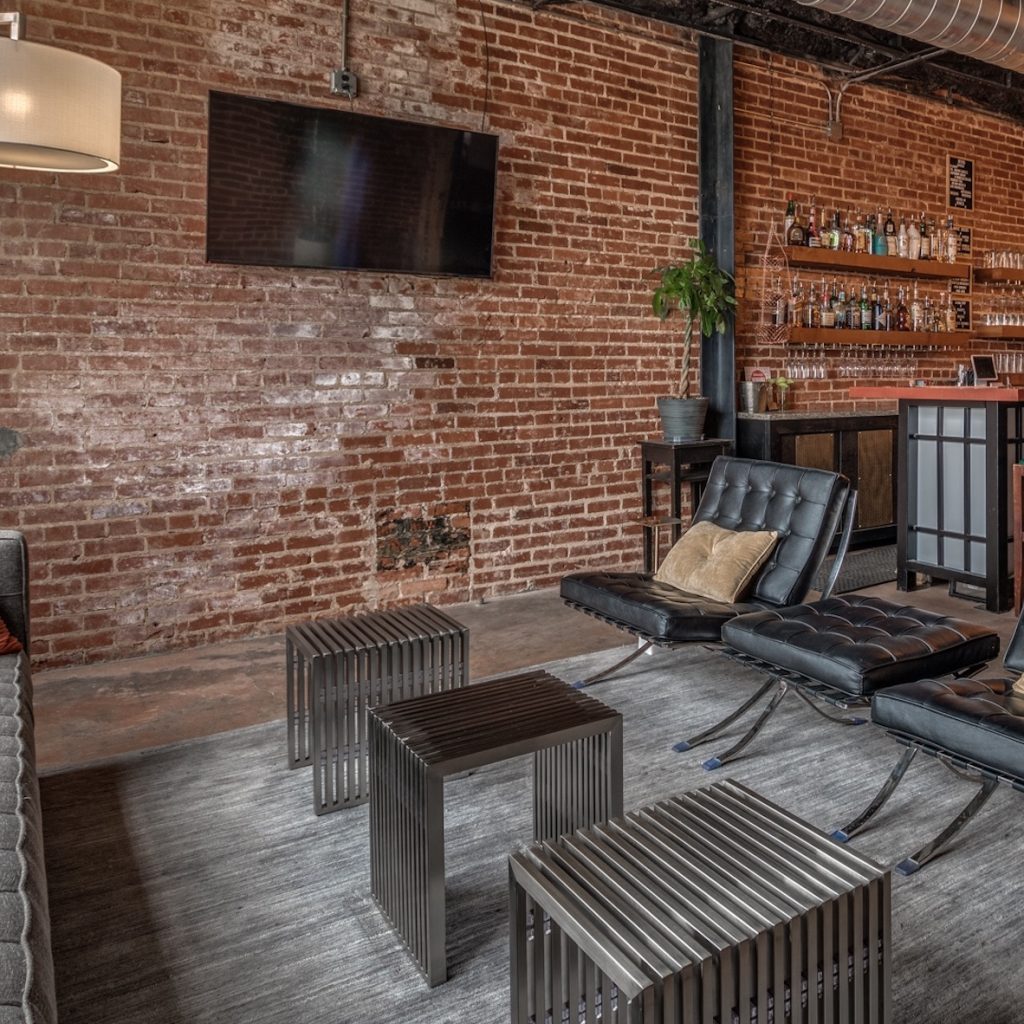 Oh and one other thing. The Paramount Room is making an effort to be environmentally conscious by omitting plastic and paper and using recyclable straws at their bar.

Holland said the goal of The Paramount Room is to be known as a place that can be intimate and still be able to put on a high-quality show. Holland has spent a lot of time recently looking at ways to make The Paramount Room even more spectacular in its production.

The Paramount Room is bringing in talent and showcasing their talent to the best of their ability, creating a space for people to connect with the artists. Holland is a big fan of authenticity and a big fan of high production value. The Paramount Room is a perfect marriage of those concepts.

Porter, who runs a lot of the booking and comedy shows says his goal of The Paramount Room is to "bring in every creative weirdo I can."

The team at The Paramount Room has some big ideas for the future like a video production series with the local Race Dance company, beginning with their showcase with Penny Pitchlynn from Oklahoma-based band Broncho.

Macias said The Paramount Room is unique in that the event space retains its history and also that the vibe of the whole venue is rather "homey." They want to be a living room venue without the handicap of actually being in a living room. And that's exactly what they're accomplished.

The Paramount Room is a group of weirdos creating a space for other people to showcase their weirdness. And OKC is a much-needed place for more weirdness.

The Paramount Room is down in Film Row, which is one of the most expanded areas of OKC recently. They've got the Jones Assembly, Dunlap Codding, and the two bars owned by Jose Rodriguez – Flashback Retro Pub and Sanctuary Barsilica (which you can read more about in the article below – that's another place in Film Row that's making waves in local music events).
Holland said he feels like OKC is making some massive progress in building live music culture, and he's excited to see what opportunities await. He's even thinking about a potential music event involving multiple venues in the Film Row district to showcase the talent that OKC has to offer.

"Big picture, I want to see Oklahoma be known for music," Holland said.

AUG 2 – The Sorcerer & The Comedian Return
AUG 3 – The Space Lab Sketch Comedy and Improvisation!
AUG 7 – VHS & CHILL Presents: 'Blockbusted Video'
AUG 9 – Messages from Above with Cortney Kane Sides
AUG 9 – Brian Posehn – Live in OKC
AUG 10 – An Evening with Samantha Crain
AUG 15 – Dear Diary, with Julie Drake
AUG 19 – VHS & CHILL Presents: 'Toons on the Rocks'