Through research and treatment, Hough Ear Institute (HEI) is making strides in hearing loss prevention and repair. OkSessions recently sat down with HEI to discuss how musicians and music fans in OKC can enjoy music safely.

Concerts are awesome, but they're not always awesome for our ears. Subwoofers vibrate our entire bodies, we scream in each others' ears to let our friends know we're going to the bathroom, and we drive around blasting music in our cars to relive the concert experience after the show is over. Our ears roar for hours after a concert has ended. After a while, the roar may not go away, and while we may not notice it, it can make it harder for us to discern other sounds around us.
Hearing loss worsens over time and can be caused by trauma to the hair cells and nerve endings in the inner ear. Once those cells are damaged, there's nothing you can do about it… or is there? Hough Ear Institute is developing treatments for Tinnitus and hearing loss right here in Oklahoma City.

Andrea Fillmore helps with fundraising and event planning for HEI, and she's all too familiar with the struggle of hearing loss among musicians. Fillmore played acoustic guitar for 11 years and was constantly surrounded by high-decibel volume. She didn't think much of it. It's not until she started working at HEI that she realized the ringing in her ears is quite common among musicians and can be detrimental.

"Music is meant to be enjoyed. It should not be the thing that destroys your hearing. That's what makes me passionate about what I do at HEI. I want to see people stay in their career and continue to do what they love."


Andrea Fillmore
Andrea works closely with musicians to make them aware of the risks. She said sometimes musicians have even had to cancel their tours because, once they reach a certain age, their hearing has just seen too much damage. Oklahoma native Kristen Chenowith has Meniere's disease, which causes dizziness and pressure in the ear. When Chenowith performs, she not only has to push past the dizziness, but, when the ringing in her ears sounds like one note, it's really difficult for her to sing another note.

This is what the folks at HEI are trying to prevent. They want to keep musicians performing for as long as they love their art. Fillmore said she gets chills even thinking about some of the local performers here in OKC still rockin' in old age.

Hearing loss doesn't just affect musicians. In fact, hearing loss is one of the most universal health concerns, especially affecting manufacturers, farmers, greenskeepers, sound engineers, construction workers, and even hairstylists. The most affected are the men and women who serve our country. Nearly half of veterans have experienced noise-induced hearing loss.

Hearing loss historically been an issue that affects older generations (because cells in the cochlea naturally die over time), but now it's affecting young people, especially those who go to music venues, loud bars, or clubs. Fillmore said one of the biggest culprits for young people is listening to music loudly in earbuds. The way earbuds are formed, the sound goes directly into the cochlea. Instead of just cranking the music louder, Fillmore suggests using a pair of noise-cancelling, high-fidelity earbuds. Fillmore carries her earbuds on her keychain. She said everyone should be getting their hearing checked often, especially if they're surrounded by loud environments. But the best protection is prevention.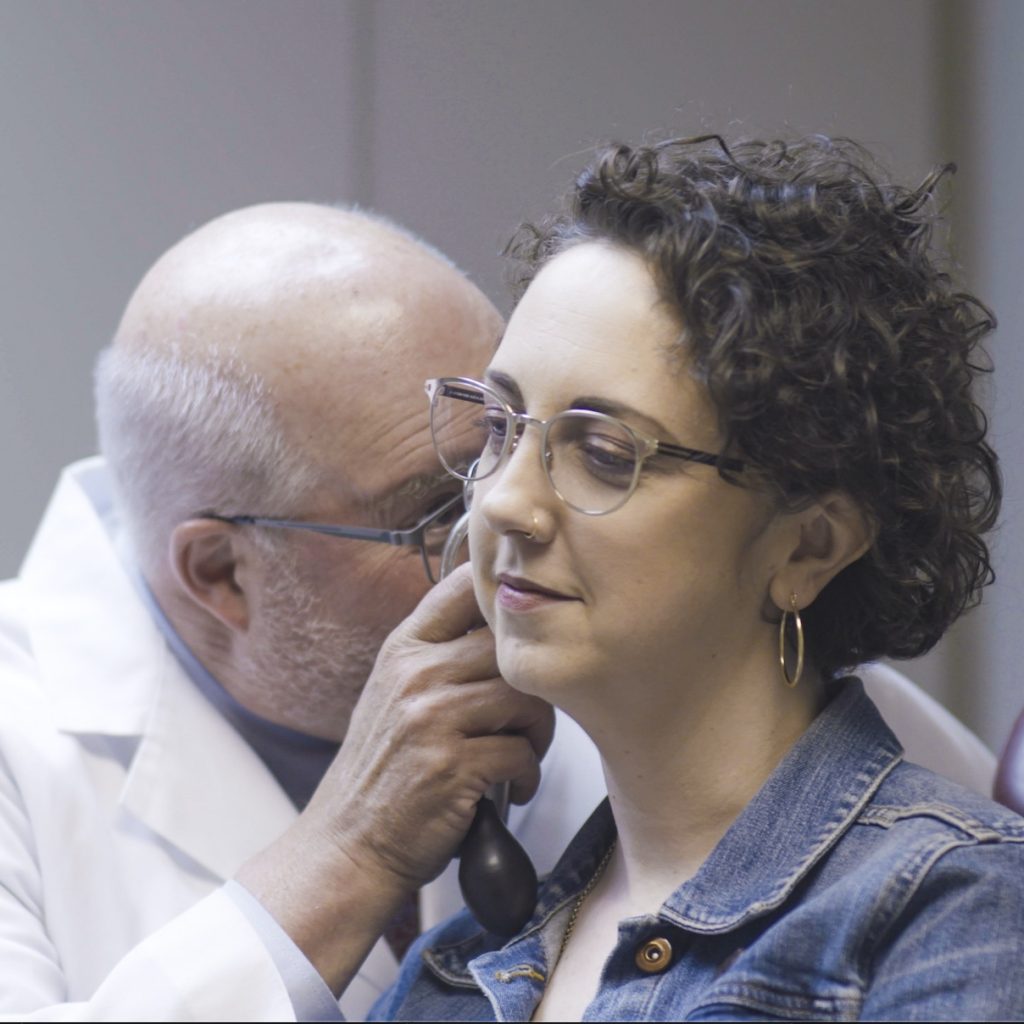 What HEI Does

The hair cells in your cochlea do not regenerate over time, making hearing loss a cumulative problem. Fillmore said a lot of people don't realize the things they do day to day cause long-term hearing problems.

Luckily, HEI is changing that. Researchers have developed two medicines. One regenerates meaningful nerve connections and protects them from being damaged in the first place; the other regrows the hair cells in the inner ear. Researchers have worked on this solution for 23 years and are currently going through FDA trials to make it available everywhere.

Not only could this drug help with hearing loss, but HEI is interested the possibility of prevention against Alzheimers and dementia by repairing certain proteins.

"It's basically a miracle drug," Fillmore said. "The coolest part is it's happening right here in Oklahoma City, and it could potentially change the entire world."

Part of HEI's mission is to provide treatment to those who can't afford it. Hearing aids can be $5,000, not including the upkeep with batteries and tuning. HEI can provide medication to people in low-income situations and even third-world countries for little cost and no upkeep.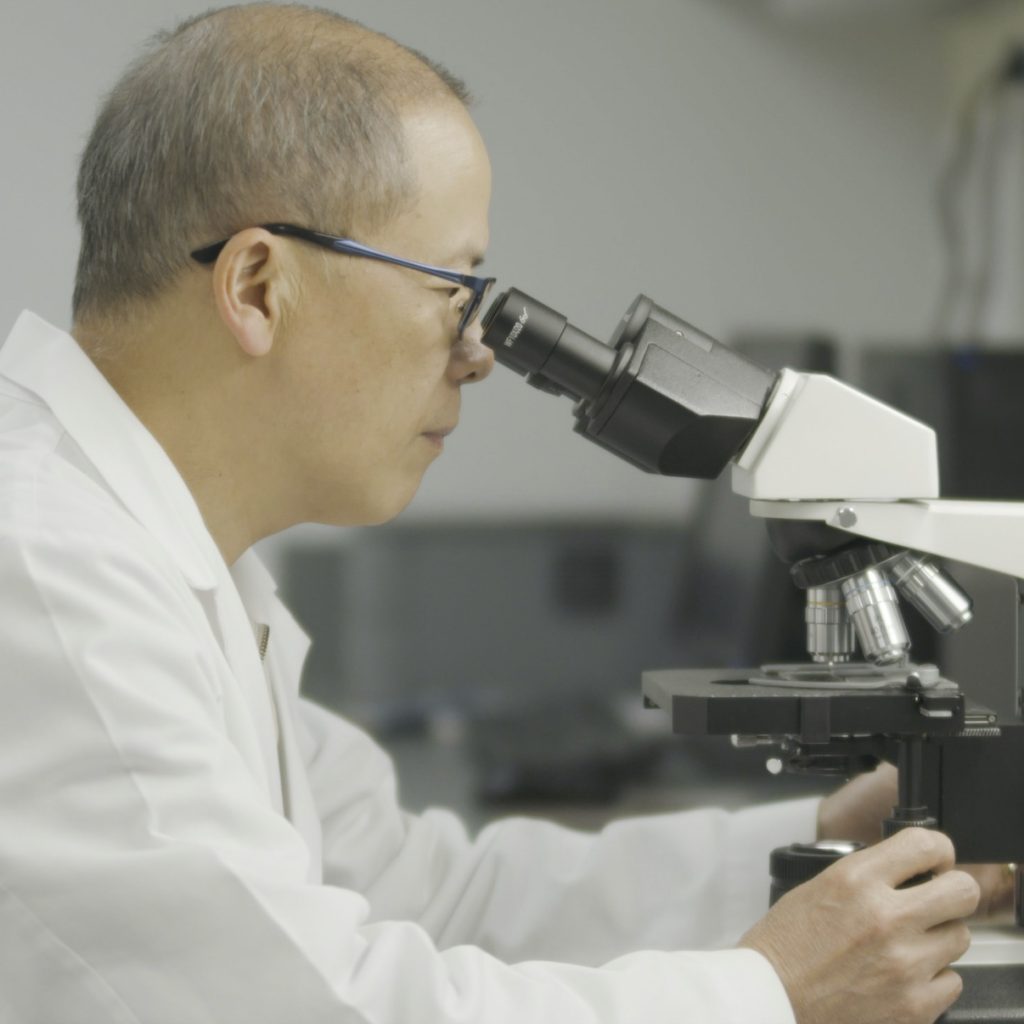 A "Thank You" to the Community

Many non-profits have yearly galas, during which donors pay to hear more about their mission and contribute to the cause. HEI wanted to do something a little bit different.

On Oct. 26, HEI is welcoming deaf musician Mandy Harvey to perform at Tower Theatre. Harvey lost her hearing in college, while she was majoring in music. Devastated, she withdrew from school and quit music.
Over time, she found creative ways to continue performing even by singing in a balloon to feel the vibrations and using a guitar tuner to find her pitch. In 2017, she auditioned for America's Got Talent and received a Golden Buzzer (meaning she was a stand-out act).
Now, she's bringing her talents to OKC with Amber Galloway-Gallego, who created a unique type of sign language specifically for translating music. She's been tour with great artists like the queen herself, Beyonce. Gallego will be translating right alongside Harvey.
To attend the concert, guests purchase a sponsorship with HEI, which goes towards their scientific research while they go through FDA approval. This concert is HEI's way of saying "thank you" to the community that's helped them get to where they are.

HEI depends on donations to continue their research, and now is the perfect time to give because donations are matched 100% until the end of September. You can go to their website, make a call, or send a check to donate.

HEI is making a monumental difference in a problem that's talked about so infrequently. We urge our friends in the music scene to stay safe on stage and in the crowds. Just like Fillmore said, music is meant to be enjoyed.