Amplify Hotsheet: Week of December 28th
An Artistic Conversation With David Goad About Kali Ra, His Current Musical Project, And His Life Journey:In this episode, Jeff sits down with David Goad to hear some very deep thoughts about how Kali Ra came into being, about his life journey and formative experiences, some very deep reflections about the music that resonates most deeply with him, and about his process of composition and songwriting.
Rhyan "Spunk" Adams is hosting live music at Queen Lounge in Bethany Thursdays from 8-10pm.
Schat and The Skeleton Trees have been recording a song called "Hang On" at Bell Labs Recording in Norman with engineer/producer Trent Bell. It is a song for Suicide Prevention and Awareness.
The Deli in Norman is hosting Isaac McClung Band for NYE!
Christian Pearson announced 6 dates for Skirvin Jazz Club in 2019 and met with Greg Johnson and Andy Adams about the Blue Door hosting a weekly live jazz experience in 2019.
Amplify Hotsheet: Week of December 21st
Elizabeth Speegle is recording vocals this week at Castle Row. Jeremy Thomas and Hamza Lee are producing. ESB has an all-originals show at VZDs January 10th.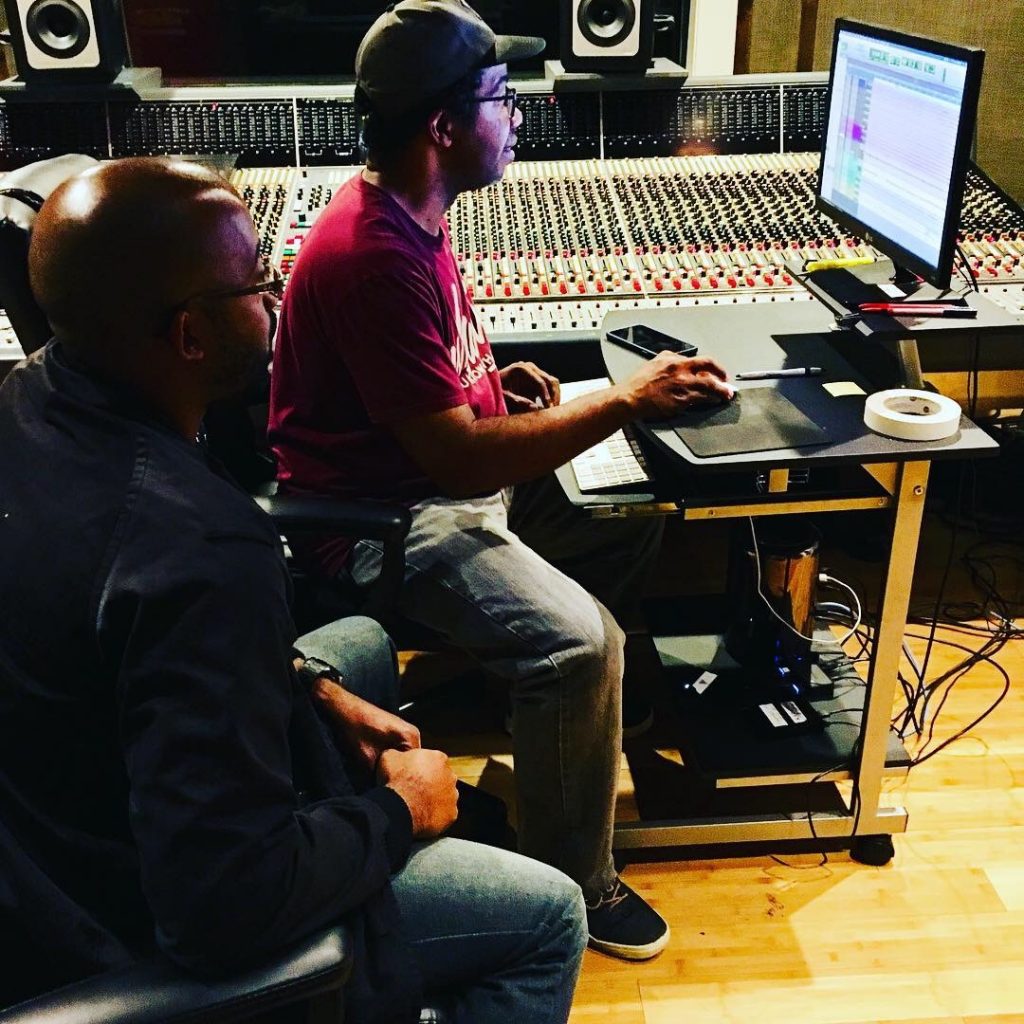 Kat Lock is releasing a music video soon for "Hard to Find"! There will be a live premiere at the show on the 29th, then it will be available online Jan 1st. The video was directed by Daniel Aaron Austin, and stars Kat's usual band, a handful of her closest friends, and Jacob Rhinehart from Ben Quad. Kat is playing a show at The Root Dec 29th.
Inspiring Conversations Podcast interviewed Jazz Guitarist Grant Goldstein. In this episode, jazz guitarist Grant Goldstein shares his thoughts about what jazz music means to him and some deep reflections about his experiences performing. He also talks about pursuing his graduate degree and performing in various venues in New York City.
James Slaw Band hosted the 3rd Sunday Trolley Stop Jam at Tolley Stop Records.
Andy Adams and Kyle Reid are rehearsing for 'Andy and Kyle's Holiday Charity Show' at The Blue Door Dec 22. The event will benefit the Regional Food Bank and feature loads of musicians including Levi Parham, Jose Hernandez, Kierston White, Clinton Tharp, Kinsey Charles, Erik Oftedahl, Jared Deck, Derek Paul, Carter Sampson, Christian Pearson, Jack Waters, Buffalo Rogers, and Ken Pomeroy.

Singer-songwriter Grant Adams worked with guitarist Danny Argot and Producer/Engineer Stuart Adams on a new track titled "Sink or Swim." The song is one of ten Grant will release in 2019 as part of a full-length album.
Christian Pearson is looking forward to hosting Raul Reyes at Saints Sessions this Thursday, and stoked to play The Blue Door for the first time Dec 22 with Andy Adams.
January 3rd at Saints, Jazz pianist Alyssa Kozlowski will be playing a variety of jazz repertoire, from Dixieland to R&B. She will be joined by Rei Wang, Dave Bowen, Dwight Ham, Joe Barger, and Special Guests Tara Dillard Palmer and Claire Peirsol.
Amplify Hotsheet: Week of December 14th
Tyler Sexton has been working on a debut single that is hoping to release early next year entitled "U GOT" It's a track produced by Mitch Bell.
Kali Ra is collaborating with Factory Obscura's to provide ambient music for their Winter Solstice celebration. They're also in talks with Factory Obscura about a very special show in the near future…
Jeff Krisman is hosting a Live Interview for Inspiring Conversations OKC Podcast Wednesday, December 12th from 6-8 pm at Artspace at Untitled (1 NE 3rd) in OKC. Jeff will be interviewing local comedian Lenny Vanhorn and singer-songwriter Darren Cipperoni.
Don't Tell Dena released their first album titled "Phases of the Moon". In November, they released their first single "I'm over it" and are currently working on another single to be released later this month. Both of these singles will be included in their full-length album set to be released in 2019.
Mad Honey has a new single out on Spotify called "Cruel to Know" with plans to release some new music next year. They are also playing a show the 19th of January with Pigments at the Opolis in Norman!
Jan 10th, 2019, Jared Lowery is playing at Artspace Untitled with Willie Peterson and Kangwa Mundende for a show with Jeff Krisman and his podcast, He'll be unveiling some new originals and performing some previous releases. "I also have a third album I'm working on called "The Dissident" for 2019 and I'm real excited about this as I will include as many of the most talented OKC musicians I can find to express themselves on some tunes I came up with. Jazz musicians and beyond."
Ciara Brooke just released a new EP "Diva Diaries" in November and a music video for the title track, Diva Diaries.
Jeff Kirbas is starting up a project called Off Brand with Jack Martin, Mac Siegel, and Gabe Martin. They're dropping their first single on Friday the 14th, and are headlining their debut show at VZDs New Year's Eve. "We love this idea of connecting everyone in the scene through awareness in your content, we think it's invaluable to a thriving music scene." Thanks! OkSessions loves you 🙂
Tara Dillard is currently mixing, editing and mastering a project she arranged and recorded during her final year in grad school at UCO as a Master of Jazz Studies and Music Production. The collection features numerous local artists including Rei Wang, Lee Rucker, Zac Lee and Kendrik McKinney.
In October, the Tripsitters released their first EP, "empty daydream" on all streaming services, accompanied by a 25-minute mini-documentary on creating the project. At the end of this week they we will release our three Porch Session videos (acoustic/unplugged versions of our songs) on YouTube.
"Testimonials" the new project from TheMinisterr is almost ready! 2019! "TheMinisterr is currently working in the studio to release numerous projects including choirs, sermons working with Oklahoma greats and a vast amount of others."
FIVE. has a playlist on SoundCloud: PINK FLOOR EP (W Dennis Coyne)

Oklahoma Theremin Society has an all-instrument jam at Trolley Stop Records December 18th, and the James Slaw Band is hosting a jam session at Trolley Stop Records December 16th.
Leah Dees and Christian Pearson met with the Skirvin to talk about 2019 Skirvin Jazz Club. Skirvin Jazz Club will go down every 3rd Friday starting in January.
Zoe Travers is STOKED for the Me Oh My / Kat Lock / Elektra show at The Root December 29th. She's also stoked for Noisy Kids, a new record label pioneered by Jon Michael Jackson of The Big News.
Click here to see the most current Hotsheet! 
Submit To The Hotsheet!