Picture festooned incandescents, twilight, and an artist pouring out their soul through story and song. Warm dinner smells and cold drinks. Friends and live music. That's the vision for The Backyard Collective, the new series of singer-songwriter performances happening at the Plaza Backyard starting Spring 2019.
Sophia Massad will host the first Backyard Collective April 12 at 7 p.m. with performers Caleb Brown, Chase Kerby, and Erik Oftedahl.
Oklahoma City Boasts a Deep Roster of Singer-songwriters
Oklahoma's songwriter lineage runs deep. We think of Woody Guthrie, Jimmy Webb, and countless others who have written some of America's most famous songs. In 2019, OKC is stacked with singer-songwriters hammering out their craft in venues like the Blue Door, JJ's Alley, 51st Street Speakeasy, and more.
The Backyard Collective is a series of shows bringing these artists to the public in a family-friendly environment. The series will take place in a welcoming, central part of the city, so Oklahomans can get connected with songwriter culture.
Not only is this a new series, it will also take place in a new venue.
The Plaza Backyard the perfect space for an intimate summer evening concert
Aurora began constructing the Plaza Backyard in late 2018. Now they're open for business. The Backyard is a spacious but intimate venue with picnic-style seating, chairs, and tables. It's located in OKC's Plaza District behind Aurora, but it's secluded from the hustle and bustle of the rest of the arts district.
During events, Aurora provides a partial or full food and drink menu to Plaza Backyard guests.
Sophia Massad: The Hostess with the Mostest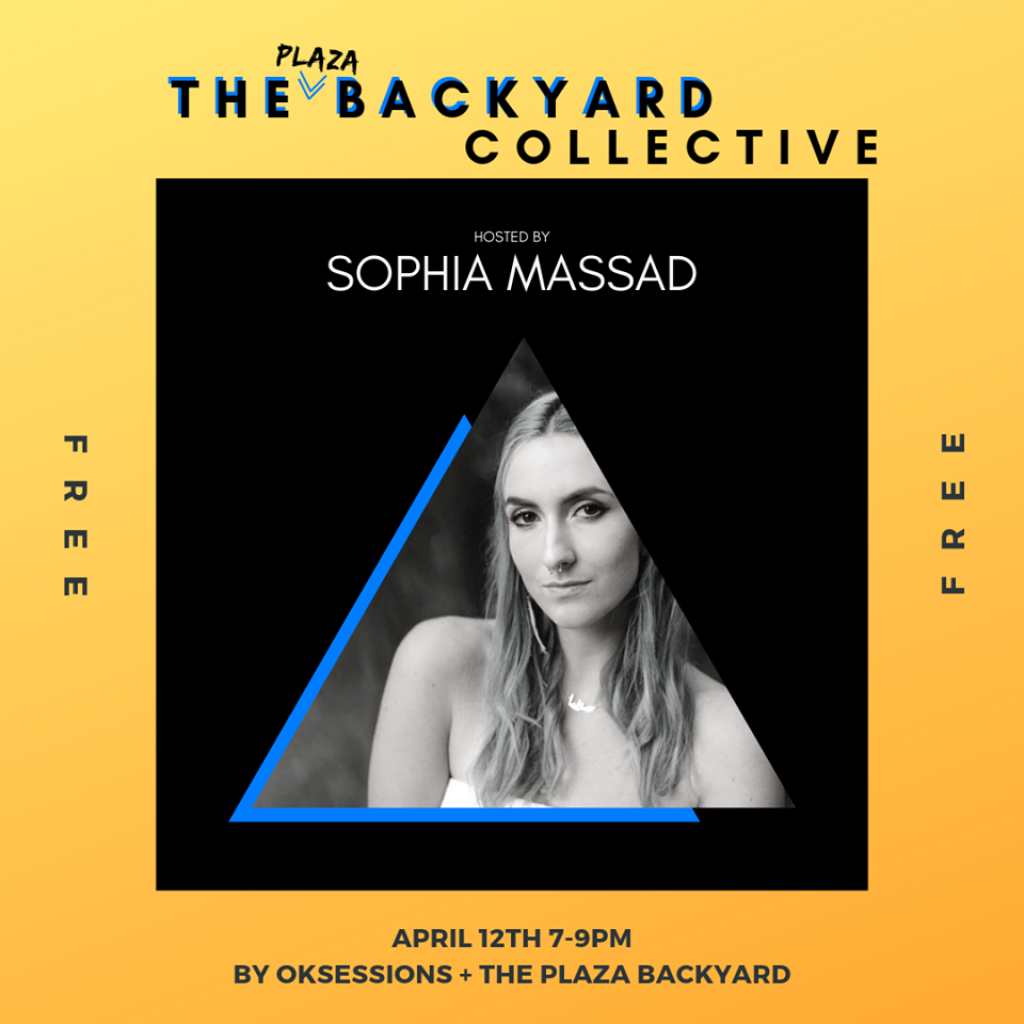 The event is a collaboration between OkSessions and Sophia Massad. Sophia is the organizer of the event. She is a singer-songwriter herself, and a graduate of the Academy of Contemporary Music in Downtown OKC. We sat down with Sophia to chat with her about her career as a performer, songwriter, vocal coach, and local mover and shaker.
The lineup – Caleb Brown, Chase Kerby, and Erik Oftedhal
Caleb Brown
Caleb is singer-songwriter who just recently released his song "Leave Me In My Dreams."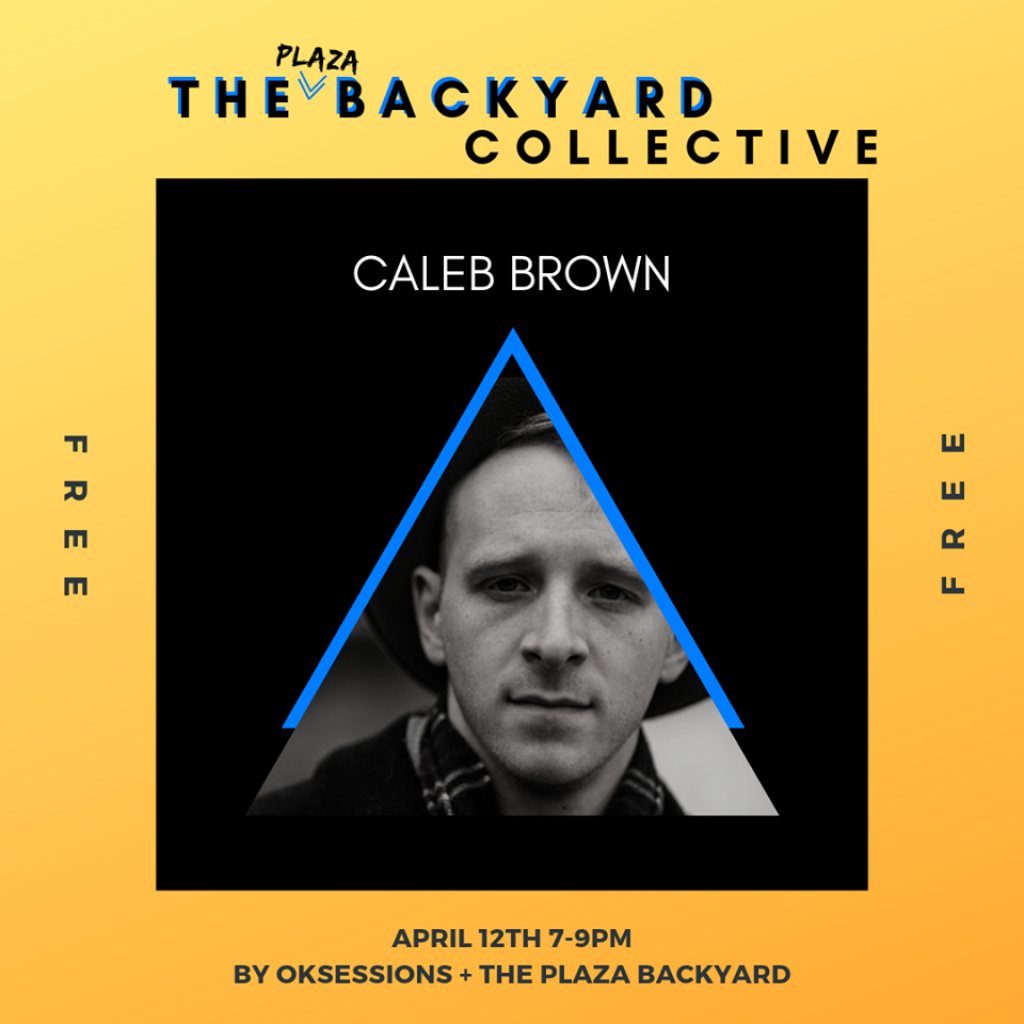 Chase Kerby a singer-songwriter who's known for chill coffee-house kind of vibes, listed among one of three iconic Oklahoma singer-songwriters.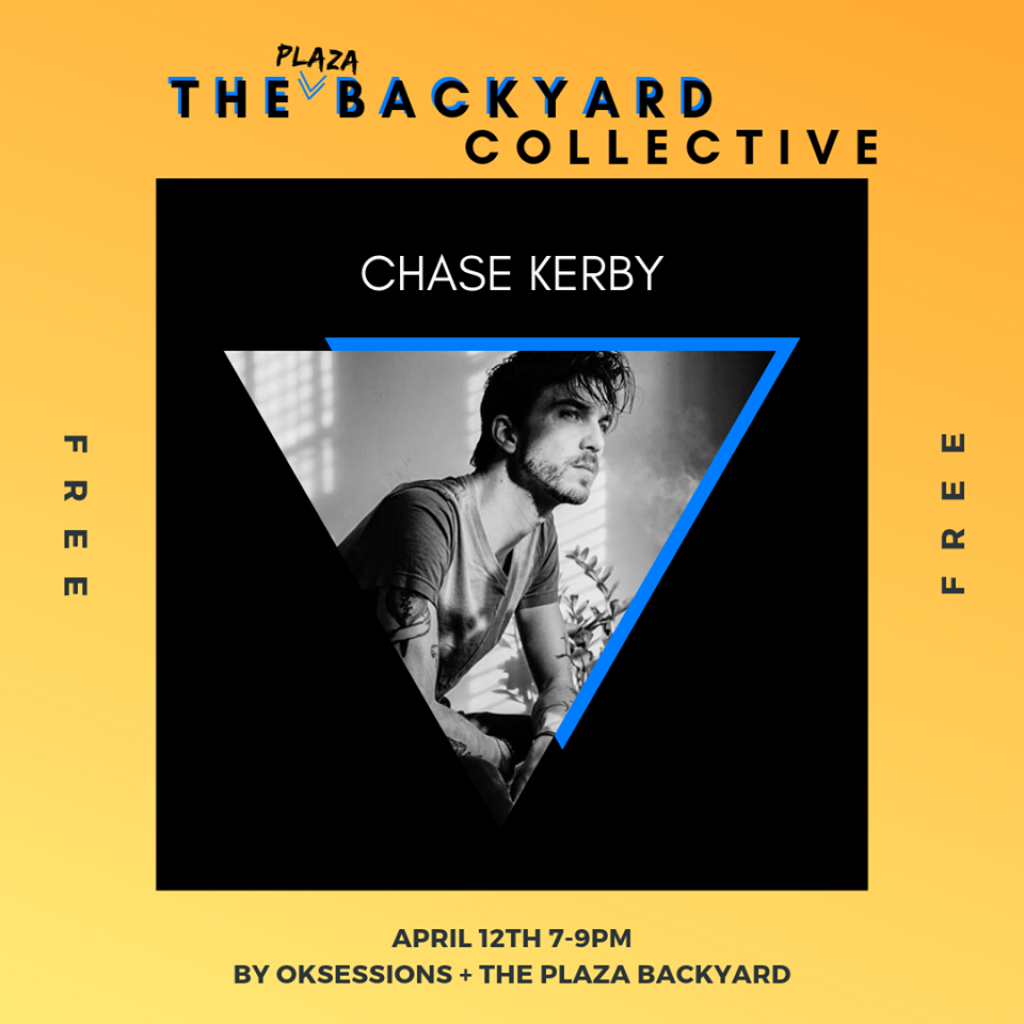 Eirk Oftedahl
Erik Otedahl is a folk singer who's worked with powerhouses like John Calvin Abney and Carter Sampso. He released his album "Places" in 2018.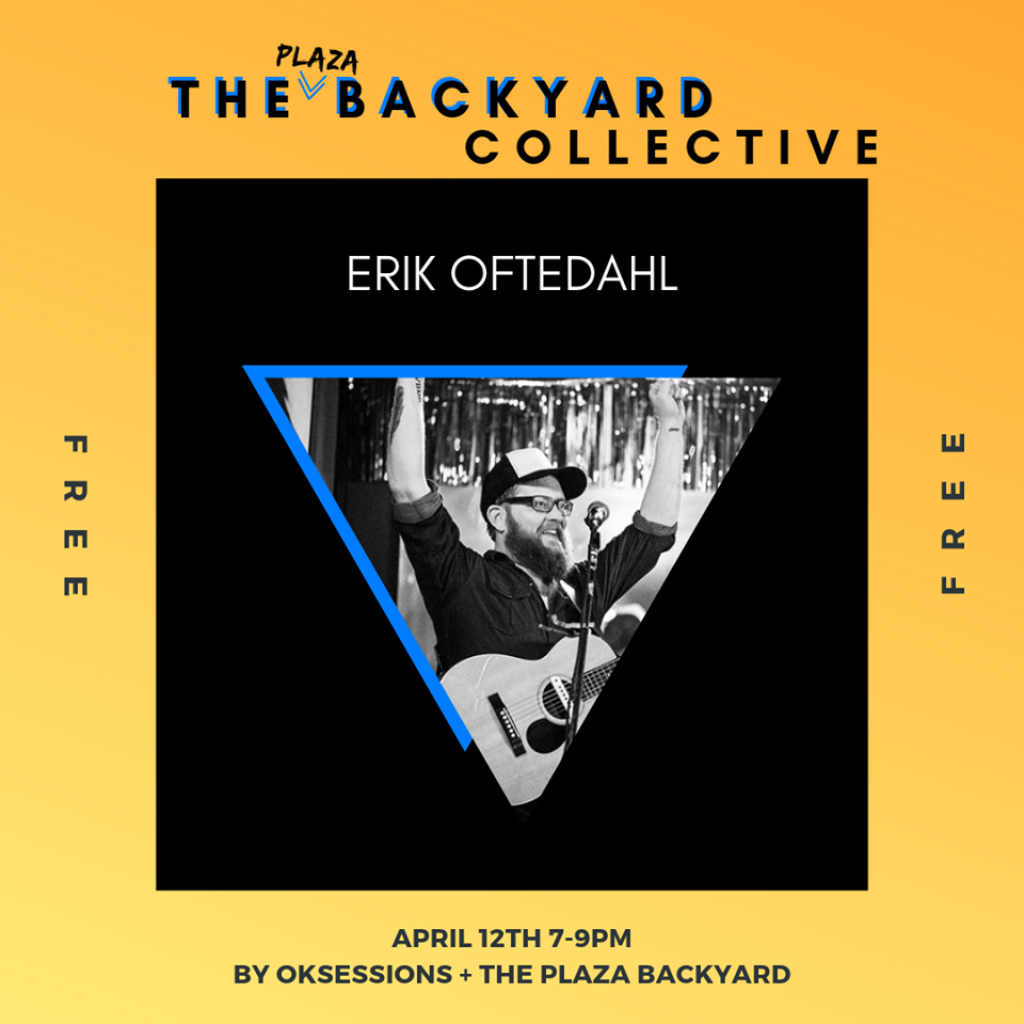 This is going to be an incredible show, and The Backyard at Aurora is on it's way to be a big spot in live music. This is a show you won't want to miss.