Sophia Massad is on a journey of finding her individual sound, which is a little bit jazzy, a little bit folk-inspired, and a little bit rock n' roll. Her music is getting a lot of attention, and Massad said she's excited about what the future holds.
What's New?
In the past few months, Massad has released three singles, and she plans to release a fourth soon. To describe her music, Massad said she imagines listening on plane while staring out the window.
"What I've kind of been striving towards is like an Amy Winehouse meets Alabama Shakes," Massad said. "It's a little bit of that with my Fleetwood Mac roots in it, so it's more of like a jazz folk."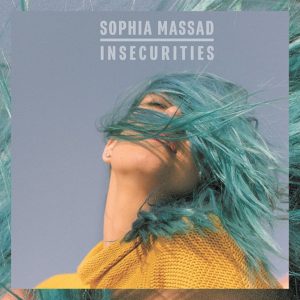 Massad released her first single "Insecurities" relatively quickly just so she could have some material, and she's been surprised that the feedback has been so positive.
She wrote the song about her ex-boyfriend and the idea of someone putting down others because of their own insecurities.
Massad started her career with poppier songs, so the edgy anthem was just what she needed to launch her individual sound. Johnny Manchild (of Johnny Manchild and the Poor Bastards) plays keys on the song. Manchild and Massad have worked together on a few projects, and you can check out his artist profile as well.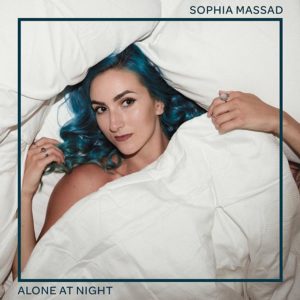 Her second single, "Alone at Night," is a slower jam about introspection, starting with the lyric "drink to remember or drink to forget." Massad's style has been described as "formidable and poetically honest," which perfectly describes the second single.
"Nighttime is kind of the rawest time for someone, and, when you're really alone in your bedroom, and you just kind of find the deepest, darkest parts of you, it can just be really hard to just lay in bed and focus on yourself for some time," Massad said in an interview with Dennis Spielman from Uncovering Oklahoma.
Featured on the song is guitarist Tristan Todd from Pax, bassist Chris Anderson, guitarist Tyler Sexton, drummer Brock Wilson, and Garrison Brown on Horns. The addition of horns gives the music the jazzier tone Massad mentioned. Check out OkSessions' review of "Alone at Night" to learn more about the single.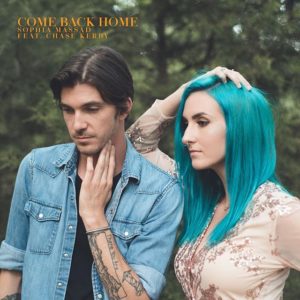 Her most recent single, "Come Back Home," featuring Chase Kerby, was released Sept. 8 at the 51st Speakeasy. Massad performed the new song with Kerby along with performances by Chelsey Cope (featuring Garrison Brown), Swim Fan, and Sativa Prophets, as well as Massad's full band.
Massad said the release show was a huge rush of adrenaline and a lot of fun, but also a lot of pressure. Once she saw how much the crowd was enjoying it, she felt more at ease.
"I think the best feedback is when I'm looking in the crowd, and I see people singing my song," Massad said. "That's the coolest feeling in the world."
Massad started recording the fourth single, "She," this week. She said it's a slower song, more of a coffee shop acoustic vibe.
The 22-year-old musician said she doesn't have a specific style she's sticking to. She's just trying to find her sound.
"I want to make music, and if people like it, they like it," she said.
Behind the Scenes
Massad engineered the singles herself, and Dustin Ragland mastered "Come Back Home." For that song, she recorded bass and keys in January and recorded the rest in May, then spent the next few months putting it together when she had time in the studio.
Currently, there's not a plan to release a full album, but Massad said she will contribute to release singles.
"My theory is, nobody wants to listen to an album from somebody that they don't know, so I just want to release singles every other month to keep the hype up and also so people know what my music is," she said.
Massad also said it gives her an opportunity to be open creatively and not stay within one specific genre.
"It's kind of letting me show the world what I have, and I don't have to stick to one style," Massad said. "It's been fun for me."
Massad said her songwriting process is mostly just writing when the inspiration hits. She said, in songwriting, people are often taught to just write everyday, which is something that hasn't really worked for her.
"I definitely have to wait until the magic orb of songwriting comes to me, which is a pain in the butt if I want to write a lot," she said. "Sometimes I try to force myself to write, and I'm like 'this is terrible.'"
She said she's been focusing on writing on writing lyrics first and then writing songs, which she said makes the lyrics stronger.
Musical Journey
Even though she's only 22, Massad has had years of experience in the music industry.
She started singing at the Rodeo Opry when she was twelve. She entered into online schooling at 16 and recorded her first EP. At that time, her sound was much poppier, and she wanted to be the next Katy Perry.
"It was not who i wanted to be," Massad said. "It was more towards like this is who people want me to be, like this is what people listen to, so this is what music I should make. That's when I listened to the radio and was just trying to be famous. I was 16."
During her freshman year of college, she took a break from music to focus on school while at the University of Oklahoma. Then, she moved to Atlanta for a year and worked as a nanny for a while.
"I stopped doing music then," Massad said. "That was probably the biggest downfall of my music time."
Massad's brother, Erich, attended ACM@UCO and established some connections in the Oklahoma music scene, specifically with local band Horse Thief.
Massad had some hesitation going to the same school as her brother and feared some comparison, but she eventually decided attend the conservatory.
She said she's found it helpful, especially in meeting people in the industry. During this time, she joined math rock band The So Help Me's, which she was involved with until last December when she decided she wanted to go solo. Massad wanted to pursue more folky material.
"It just got exhausting, and it wasn't my style at all," she said.
Massad posted on Facebook that she wanted to start a band and began writing music for herself.
"I really just wanted to make the rawest, purest music – music that's just me," she said. "That way, I don't have to make music for other people. I don't want to feel like I'm trying to be someone else."
Check out Sophia's performance and interview with our friends at Uncovering Oklahoma.
What's Next?
Massad has some exciting things on the horizon. She's hoping to perform at the next SXSW festival in Austin, and she's also been in communication with local artist John Calvin Abney about collaborating on a future music piece.
She said she's trying to take it slow at the moment and work on developing her sound. She's currently working on finishing her degree and plans to graduate from ACM@UCO in December. She also does vocal coaching at Oklahoma City Vocal Studio.
Massad has a lot of be excited about – new singles, a new sound, upcoming shows, and, on top of all that, a brand new hair color, which she's especially hyped about.