Oklahoma indie rock musician Sophia Massad recently released her single "Alone at Night," and it's incredible.
"Nighttime is kind of the rawest time for someone, and, when you're really alone in your bedroom, and you just kind of find the deepest, darkest parts of you, it can just be really hard to just lay in bed and focus on yourself for some time," Massad said in an interview with Dennis Spielman from Uncovering Oklahoma,
The song starts with a thought-provoking lyric, "drink to remember or drink to forget," which sets the tone for the rest of the song, a song about introspection.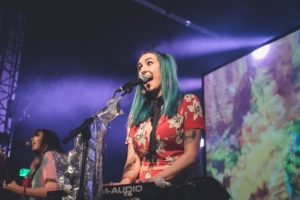 Massad's style is described as "formidable and poetically honest," which perfectly describes the new single. Massad says her sound is inspired by Alabama Shakes, Amy Winehouse, and Fleetwood Mac.
Featured on the song is guitarist Tristan Todd from Pax, bassist Chris Anderson, guitarist Tyler Sexton, drummer Brock Wilson, and Garrison Brown on Horns.
Massad engineered the album herself, and it was mastered by Dustin Ragland.
In an interview with 92.9 the Edge, Sophia said she grew up in a musical family, who encouraged her to pursue music as a career. She recorded her first self-titled EP at 16, attended ACM@UCO, and eventually joined the local indie band the So Help Me's, who just recently played a show on the Velvet Monkey Salon rooftop in the Plaza District.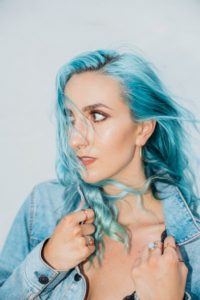 Massad released her single "Insecurities" in April and said she wrote the song about an ex-boyfriend and the idea of someone putting others down because of his/her own insecurities. "Insecurities" is slightly edgier, while "Alone at Night" is a slower jam that still has that distinct 'Sophia Massad feel' we know and love.
Both new songs deal with facing harsh realities in oneself and in other people, and both songs tap into raw, unadulterated emotion.
You can read more about the song on Massad's website, and listen to the new tunes on Spotify.
Massad plans to release more new music this year. You can catch her performing solo at Deep Deuce Sessions, Saturday, July 28.