This blog post is provided by Chandler Elliott. Thank you, Chandler, for building the support for local music!
If you're not already familiar with One Two Ten you soon will be — the band has been making a name for itself across many different platforms as even being featured on CBS.
One Two Ten is a five-piece band from OKC with high energy and a funk groove. Their name comes from a childhood game their lead singer used to play with his late uncle. Their influences range from Arctic Monkeys to The Smiths to Phil Collins.
We were lucky enough to have One Two Ten join us recently at Rooftop Hop, and we're so excited for all the new things they have comin' up!
One Two Ten's new single, "Heathers," is set to release at Hollywood Corners, 6:30 p.m. July 27th at 4712 N Porter Ave with special appearances from Newscast and The Big News.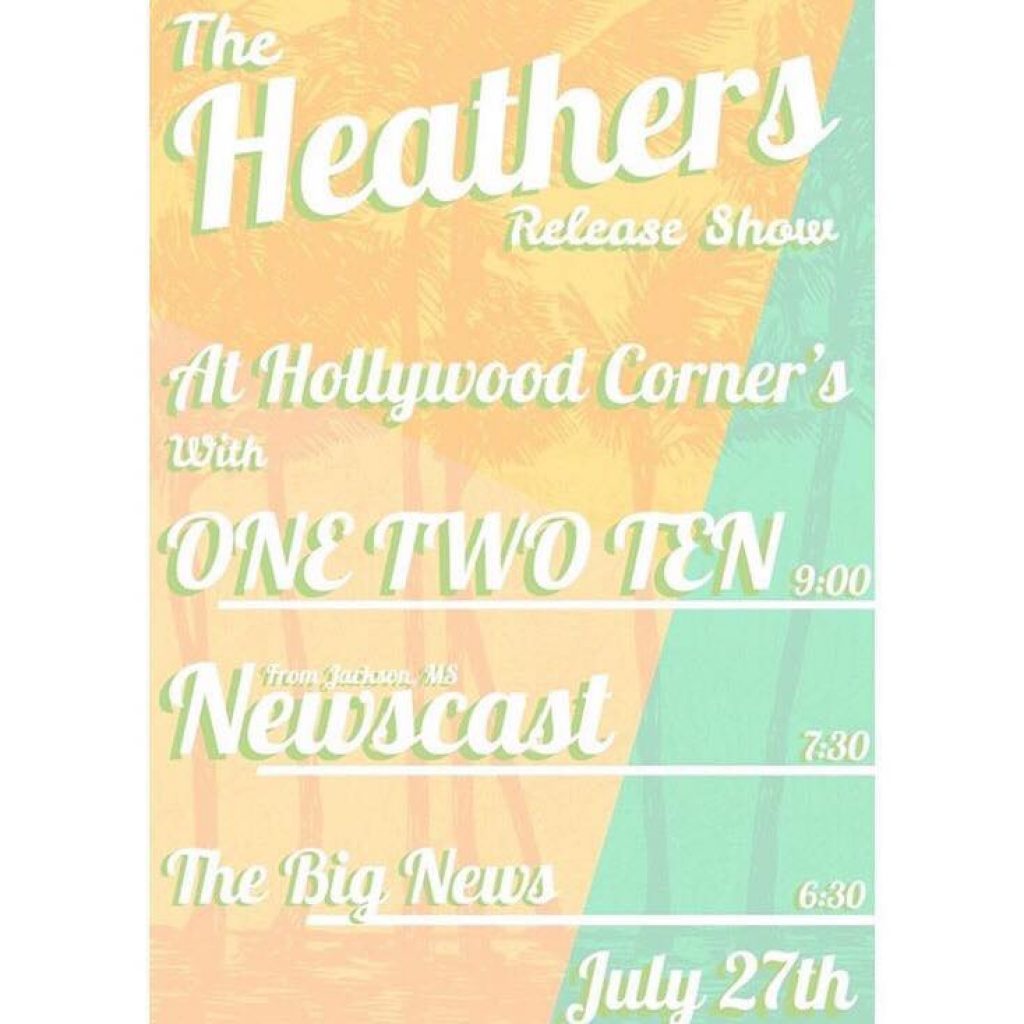 The band honed their chops playing for nearly 4 years in many different arts districts such as the Paseo and Plaza. During this time, lead guitarist Spencer Christian attended ACM@UCO for a degree in Contemporary Music Performance.
After their release of their first full length 2019 album, Hurry Up & Wait, One Two Ten is returning to give us more of their kinetic energy. Chandler Elliot sat down to talk with Andrew May, lead vocalist and original co-founder, to discuss "Heathers."
"I had this lyric, 'Heather's on holiday' that came to me in the middle of the night. I was inspired by the characters from the movie Heathers; how they had strong personalities that made them unique. That inspiration was also infused with a strong love for my girlfriend's character and her unmatched personality."

Andrew May
Accompanying the band is the synth-fueled Newscast, providing even more self-gratifying pleasure hailing from Jackson, Mississippi. Local OKC band, The Big News, will also be appearing to bring an upbeat form of punk ska to the party. To learn more about The Big News and other local ska punk bands, check out the article below!
"These bands really complement our style and also match our vision for an amazing live show," May said. "We want the audience to experience more than just people playing music. We want them to bring home an experience in itself."
One Two Ten has also announced their plans for a I II X Summer 2020 tour. Dates and locations will be posted via One Two Ten's social media accounts as well as their website.