Lunar Music Supply in Moore is connecting the local gear industry with the national one. The aesthetic music store has an international eCommerce presence and provides the local scene with unique, custom gear from across the nation.

Keepin' it local

Lunar Music Supply loves bringing national brands (and insight on those brands) to Oklahoma, while also delivering Oklahoma brands all across the world.

They have an online store for people who want to buy products in other states and even in other countries. They are sending Oklahoma brands and gear, like Walrus Audio and Keeley Electronics to people from all over the country. Having limited edition and custom guitars brings interest from across the world, including Greece and Japan.

"If someone wants a specific item, we may be the only place in the world that sells that item," Lunar Music Supply owner Mark Quenzer said. "It's really fun to me because I like the collector's item aspect of it."

The team at Lunar Music Supply also enjoys the local side of their boutique business, with people stumbling in their stop and finding luxury drum kits from closeby friends like A&F Drum Co from Austin.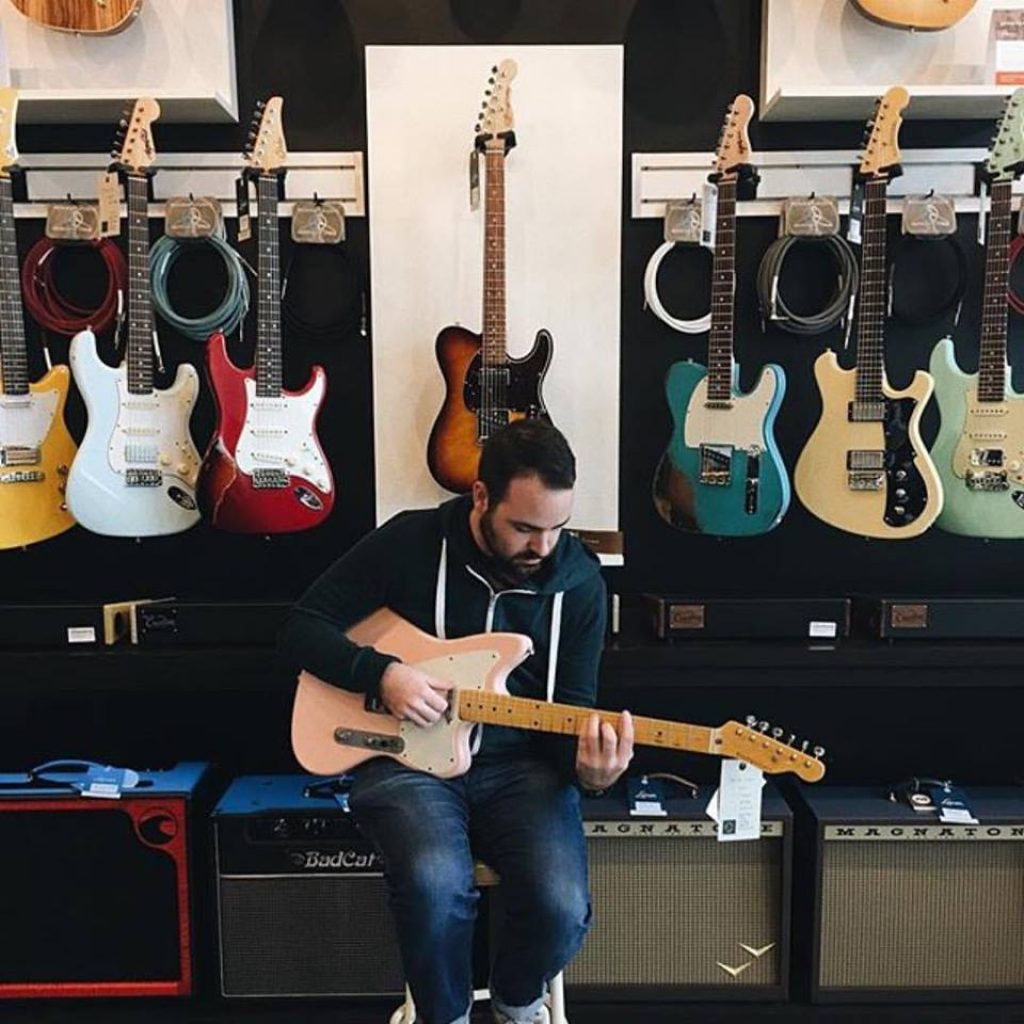 It's cozy, it's modern, it's friendly, and it's a team that really cares.

Lunar also wants to be a resource in other areas like watching equipment for performers while they're on the road or just being a chill place to touring musicians to kick back and relax. Diamond Ballroom is right down the road on Eastern, so local or touring musicians who are playing at the Diamond can drop in and hang out.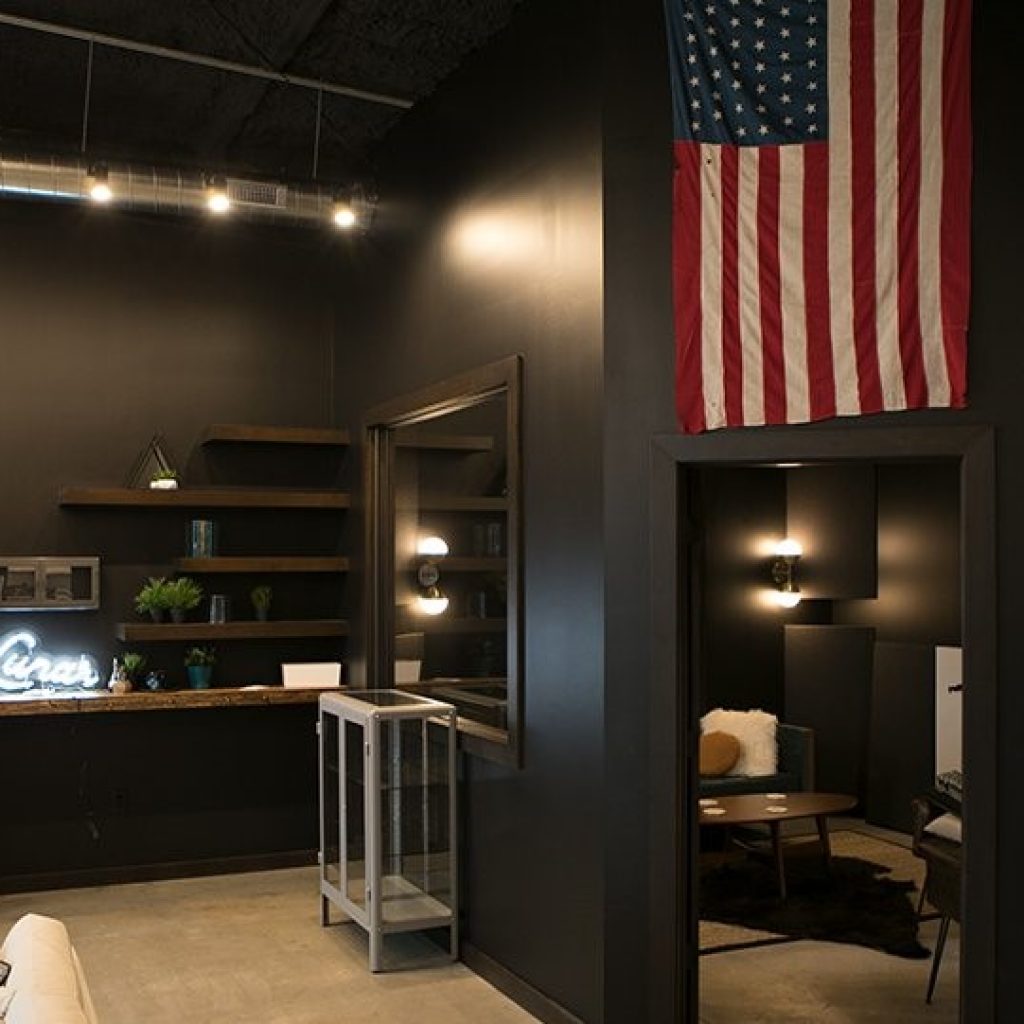 "We've never wanted to be a shop that's like high pressure sales," Grant Miller, Lunar Music Supply store manager said. "We want to have a shop that people come hang out in and have a good time."

People really do go in there just to hang out for a while and try out some guitars. Even during the interview, local musician John McCall was jammin' on guitar in the shop.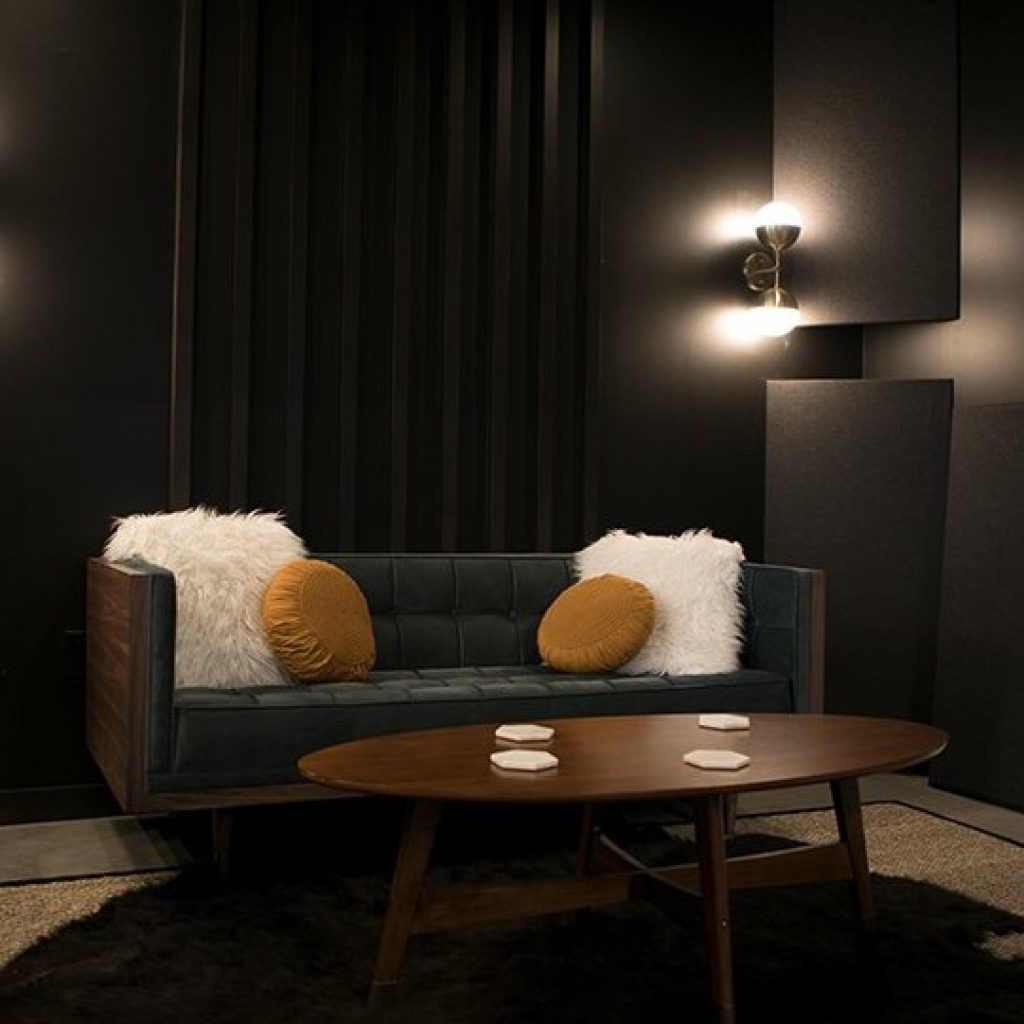 Supporting the scene

Not only is Lunar a great place for musicians to hang out, but they also provide opportunities for musicians to perform.

"It's just crazy to think about what's happening in our backyard, and just to have one shop where we can highlight most of it is awesome," Quenzer said. "It's exciting to see Oklahomans doing cool stuff."

Jason Scott, Shane Henry, Chelsea Cope, Beach Language, and Kyle Reid have all played at recent Lunar events.

"It's been fun to embrace local artists and say that, as much as we want them to be in our store, we also want to be out in their world, being invested as much in their music as you they in our store," Quenzer said.

They also help local musicians in other ways like finding gear for the local Cardinal Record Studio, and they help repair gear for local church bands. Musicians can just leave their equipment there overnight, and the team comes by to repair and tune it for them.

"We really want Oklahoma musicians to feel like this is their shop, their home base, but also a place that invests in our music scene," Lunar Music Supply marketing manager Chris Fox said.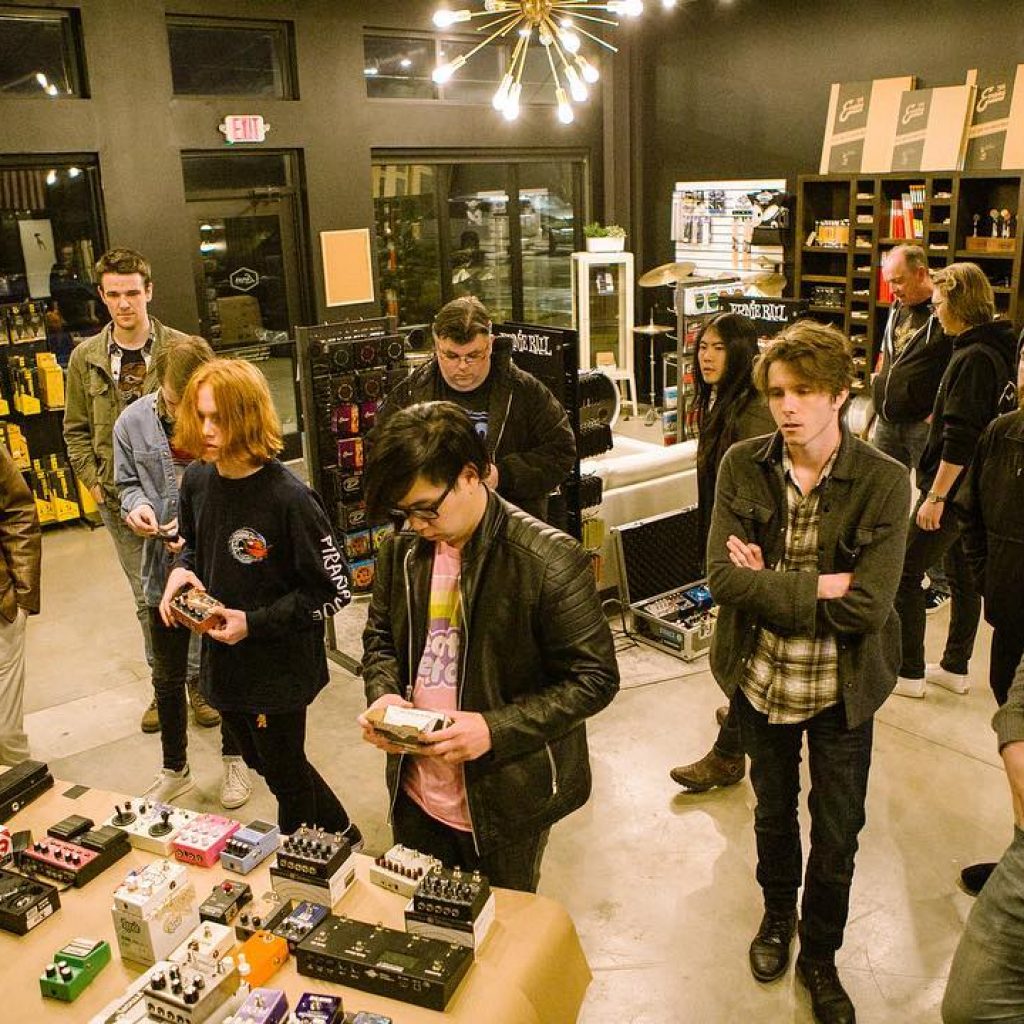 A master crafter

Shop owner Mark Quenzer is a (OkSessions-proclaimed) genius. He's certified in Taylor warranty repair and advanced restoration of acoustic guitars. In other words, he fixes guitars, and he does it really well. So well, in fact, he tours with Hanson, fixing their guitars. He even just got back from Jamaica with Hanson. Oh, and he got to hand-build their most recent guitar. No big deal.

Quenzer was bashful to share that part of his career, but his team was not apprehensive to hype up his talent and trade. "I guess not everyone builds guitars for Hanson," Quenzer said humbly.

Lunar is working on some super exciting stuff right now including the release of two new custom guitars from the Lunar Orbiter line, which Quenzer built himself. He said it's a nice change of pace to go from fixing broken things to creating something new.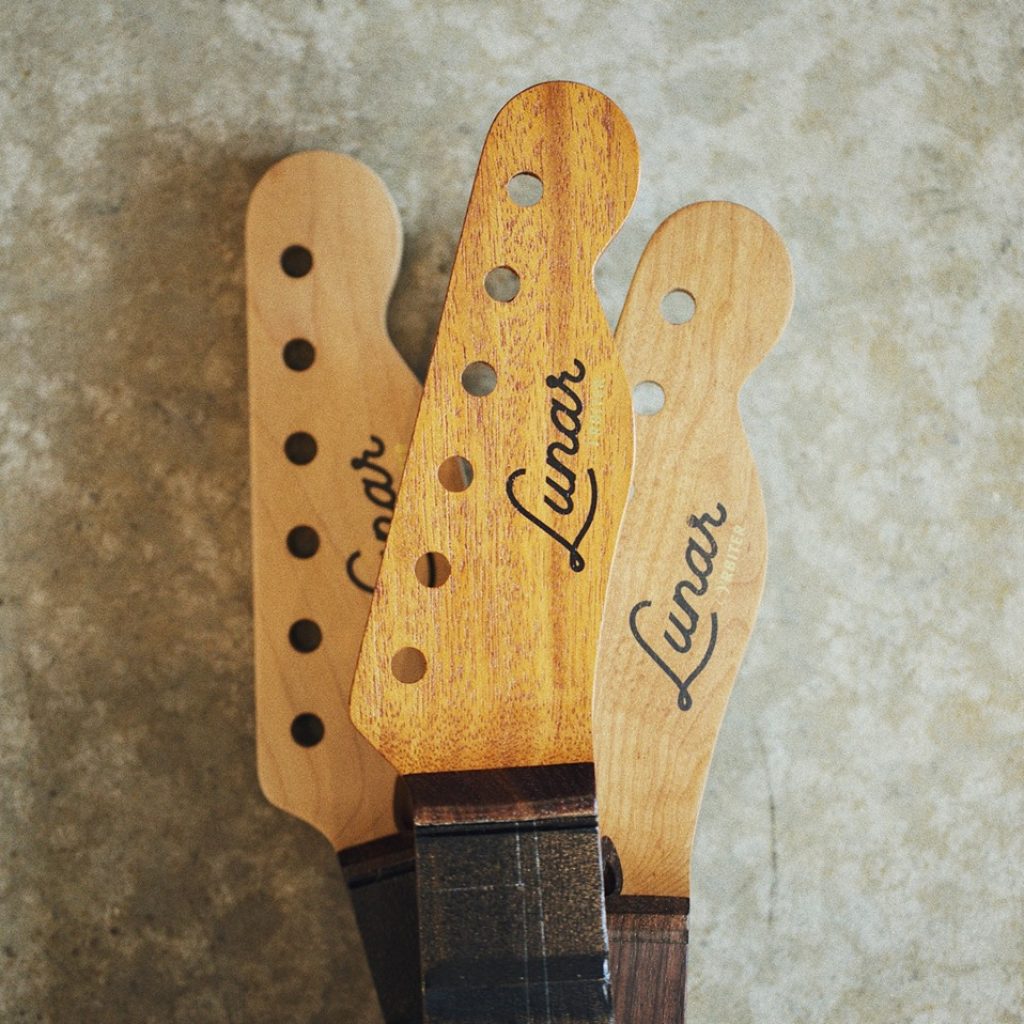 Lunar Music Supply is the place to go for anyone who's looking for fresh new gear or a cool place to hang out before a show. It's a paradise for musicians, and the Lunar team is makin' waves for Oklahoma musicians.