Melodramatica by Bannister Chaava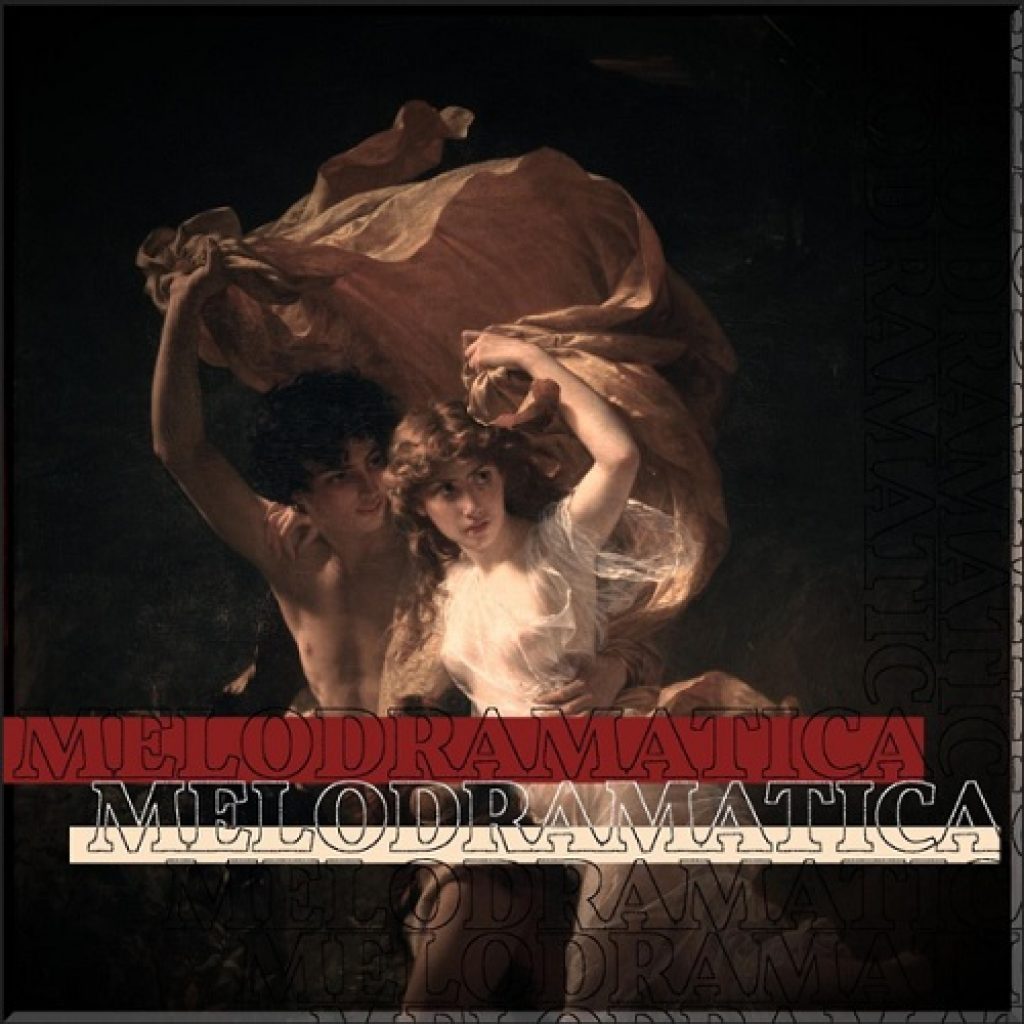 They say romance is dead, but Melodramatica laughs off such balderdash with a strum and a wink. Its creator, Lawton maestro Bannister Chaava, writes warm, poetic tunes with such a light and playful compositional flair that only the coldest of hearts shan't be wooed by them.
Released on Valentine's Day, Melodramatica is a breezy collection of nine songs that flow freely from stripped acoustic balladry to ensemble lounge jazz to full electric contemporary rock. His themes on love have a classic ring but often tuck original details in the corners for listeners to find. Similarly, his Latin and jazz-influenced chord progressions are often more complex than implied by their quaint presentation.
Even the deep cuts that aren't preoccupied with love have a blissful romanticism about them, both in music and prose. Poetic muses of nature and fantasy pepper Melodramatica with elegant verses and chamber-like arrangements. The cherry on top is Chaava's musicianship, which seamlessly strides across multiple instruments and styles to deliver sunny nests for his sweet, charismatic vocals.
Though he's well under the radar for anyone that doesn't regularly attend Oklahoma City area open mics, he has gained a reputation amongst his peers as one of the most enchanting singer-songwriters to hit the scene in a long time. Chaava is also staying productive, with a B-sides album having dropped this month and a new record slated for early 2020. There's no better time, then, to get acquainted with this hopeless romantic, and there's no finer place to start than with Melodramatica.
Here, There, and in My Dreams by Syntax Club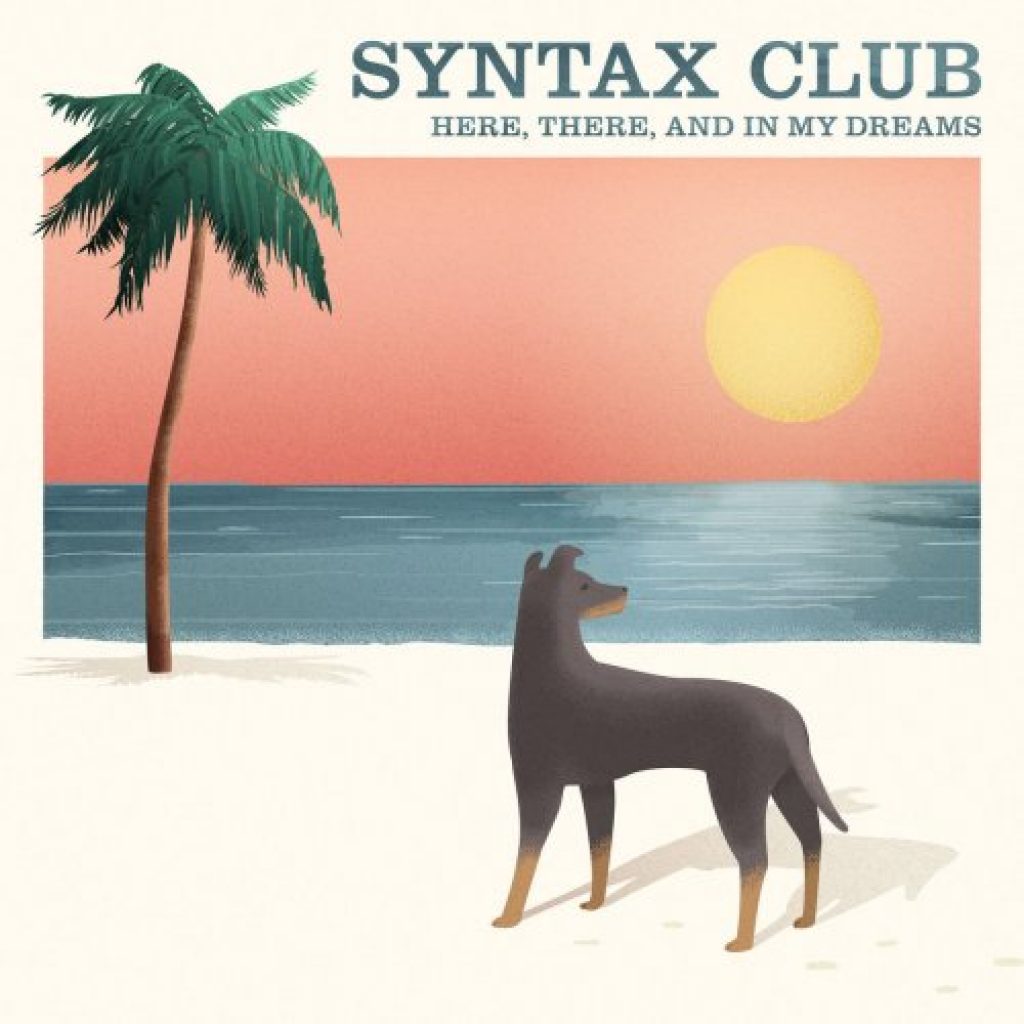 Like the cool mists of a beachside surf, Here, There, and in My Dreams spritzes a temperate atmosphere of auditory refreshment into each of its 17 tracks. At nearly an hour, the full-length studio debut from OKC indie pop band Syntax Club is a big-picture representation of its musical journey to this point. Some songs date back as demos released in the project's earliest days, while others are fresh out of the practice room. Of course, most debuts are constructed to be this comprehensive, but it's especially and thankfully the case here since Syntax Club seems to be at a turning point in its career. Sources say that a rebrand in on the way, which explains the recent disappearance of the group's online platforms.
It will be exciting to see what the band does moving forward because Here, There, and in My Dreams is so promising. It's full of the breezy pop of which Millennials seem to be constantly making playlists. It's the kind of album that should have Syntax Club mentioned in the same conversation as trending scene favorites like Cavern Company, Beach Language, or Mad Honey, even if its songs are a bit more straight-laced than its peers. This is an album to crawl into with a pair of headphones and drift away with.
Clean, effervescent guitar tones and buoyant bass lines bring the coast to Oklahoma with glistening melodies and relaxed performances. The drums notably spare the snare on lighter numbers, while synthesizers froth like sea foam. All of it is wrapped nicely by the bow that is the band's vocals. The lead singer is bright and even a little boyish with his clear annunciations and optimistic inflections, features that are further amplified by the stellar supporting vocal lines.
Some leading themes inHere, There, and in My Dreamsinclude identity, maturity, and ambivalence toward the future. That's fitting, as the album does sound like a band still trying ideas out and pursuing its best work. In that context, the LP works especially well as a sort of compendium, mixing bigger singles with assorted b-sides and instrumental tangents to document the group's creative energy under the Syntax Club moniker.
Here, There, and in My Dreamsis full to the brim, offering an abundance of relaxing songs that sound sonically amazing. Fans of bands as varied as Washed Out, Death Cab for Cutie, and even The Beach Boys can find good stuff here, so add this one to a playlist and catch a wave soon.
Fairplay Hotel by Buffalo Rogers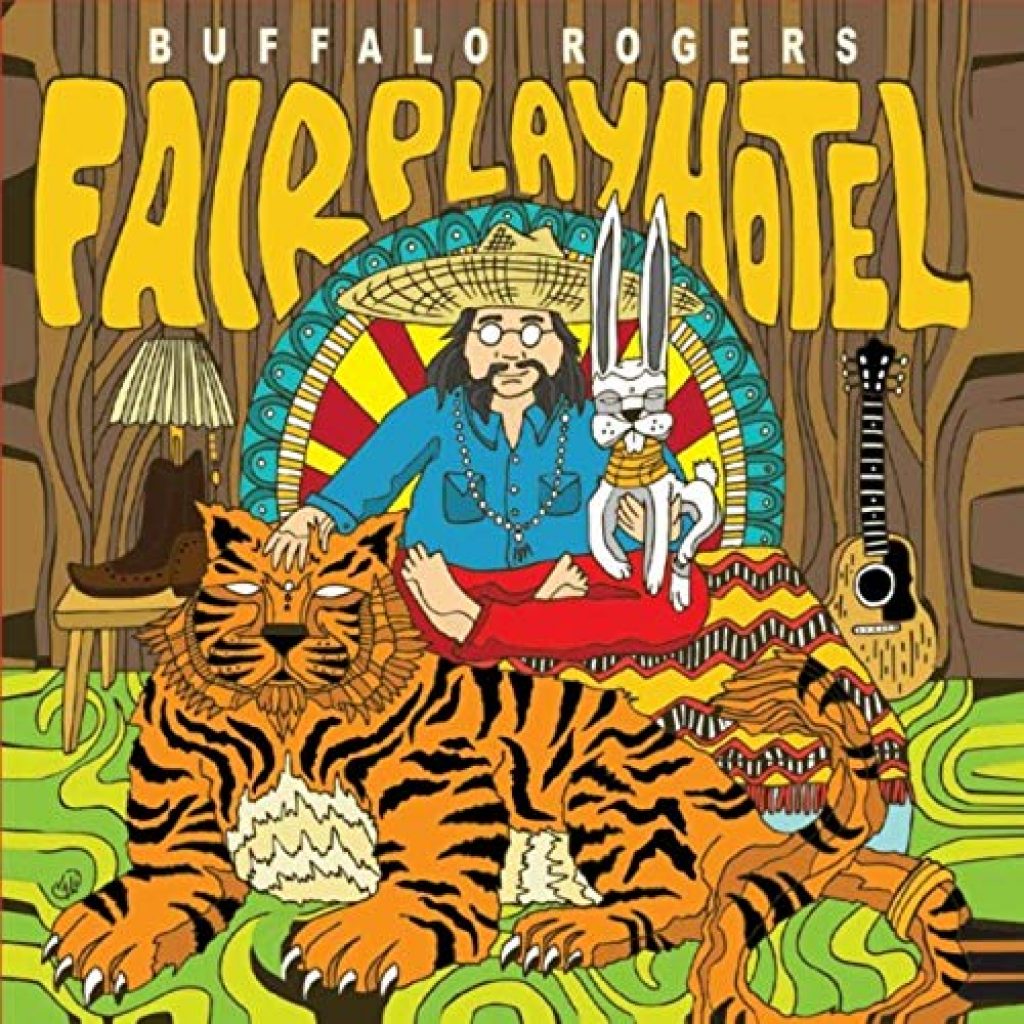 A familiar face in Oklahoma City's folk/country circles, singer-songwriter Buffalo Rogers has long been at work on Fairplay Hotel, his first proper studio record that encompasses years of backlogged material. Though its release back in May made some local press outlets and was punctuated by a release show at the trusty Blue Door, word-of-mouth seems to have been pretty quiet compared to when it was Kickstarted three years ago. Whatever the reason for it to have been lost in the shuffle, it can't be the album's quality. Fairplay Hotel is excellent, delivering an abundance of twangy goodness on all fronts to genre fans, and its unique personality puts it a cut above.
With members from The Damn Quails sitting in, the instrumental prowess is top shelf. Mandolin, fiddle, banjo, and pedal steel all make appearances alongside guitars, keys, and drums, accentuating Rogers' good-humored style with all the right trimmings. The real star of the show here, however, is the songwriting.
Under the right circumstances, Buffalo Rogers could be one of Oklahoma's quintessential folk artists. His imagination lands on brilliant song ideas, and he elevates them with thoughtful, inspired, and witty lyricism. Songs like "Possum" and "Junebugs in May" are undeniably Okie, and one can picture the spirits of Will Rogers and Roger Miller cracking a smile at clever numbers like "Phantom of the Opry."
Like those legendary figures, Buffalo Rogers exudes a down-to-earth, plainspoken demeanor. He doesn't strive to be anything beyond genuine, and his drawl-heavy storytelling follows suit. Though there may be morals to be found here and there, his tales serve more to capture a specific cultural outlook through music. In this, Fairplay Hotel excels, and much of that is owed to how much personality is stuffed into these songs. Every word choice drips with Oklahoma humidity, and every fiddle solo is a flycatcher gliding with the wind.
Freq Work by Changing Frequencies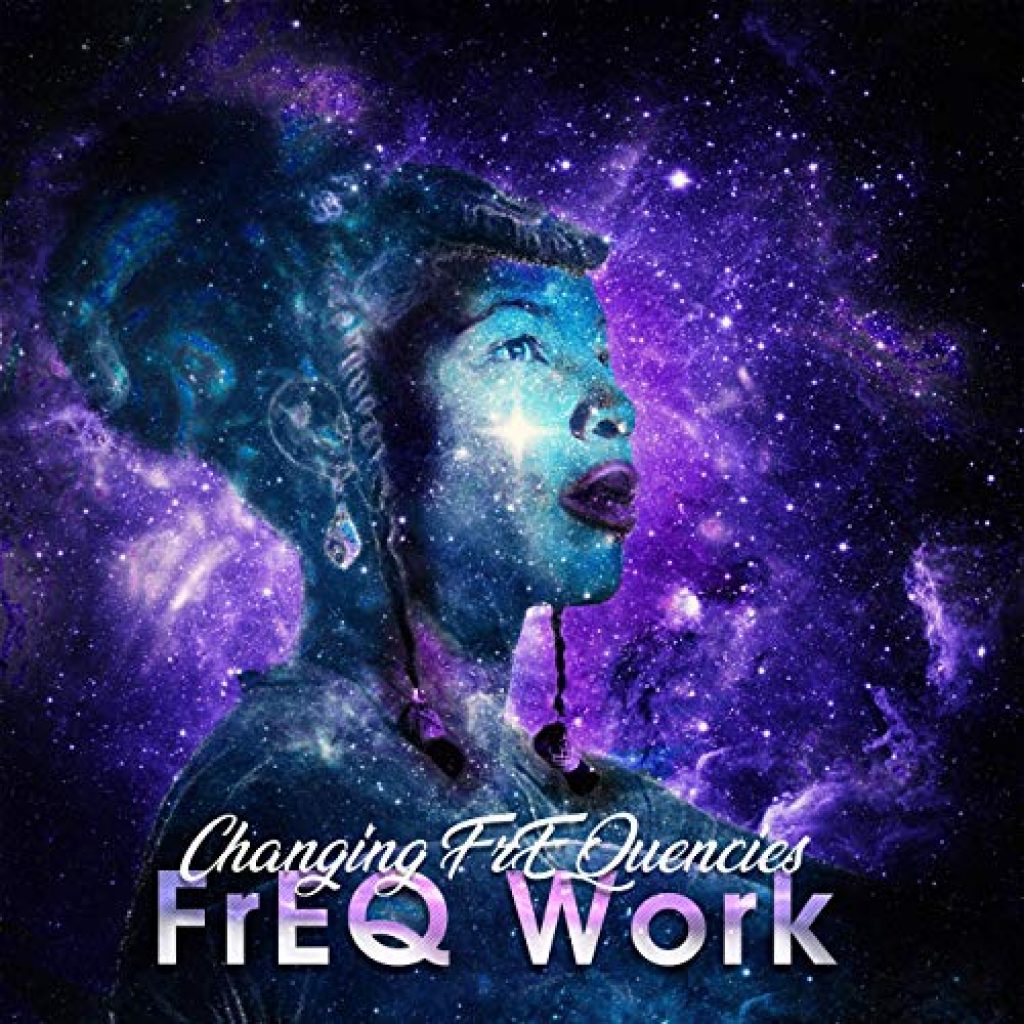 Why be a queen when one can be a goddess? Sure, there's status, style, and worth in a crown, but imagine having all of that and more with the consciousness and control of a divine being. Untethered by society's constructs, a goddess is free to be master of their realm.
On her debut album, rap goddess Changing Frequencies provides a striking glimpse of such a realm–hers. Freq Work champions intellect, justice, and balance across 11 hot new tracks that stimulate both the body and the mind. Refreshingly, the LP flexes a variety of modern styles that makes the listening experience an adventure, which is appropriate given how much inner and outer space there is to explore here.
Whether she's spitting spiritual wisdom, blasting systems of oppression, or expressing her sapiosexuality, Changing Frequencies is deeply in tune with the topics she addresses. The scope and maturity of her lyrics are leagues beyond many of her contemporaries who can be more enamored with showing off and turning up than listening in. Most of the ego that appears on Freq Work is of the Freudian kind.
The production is also solid across the board with a smorgasbord of sounds that range from earthen to celestial. Soulful record samples and constructed synth beats come together in a diverse palette that even has room for a tasteful electric guitar solo at one point.
Save for a glowing Oklahoma Gazette review back in May, awareness of Changing Frequencies has largely stayed within the thriving but oft-ignored OKC hip-hop scene. Even there, she can be a bit of an outsider, but it's exactly that which gives her such crossover potential. In Freq Work, there's no lingo to Google, no rapid-fire lyrics to double-take, and no Parental Advisory stamp in sight.
The only barrier to entry here would have to exist in the close-mindedness of the listener, which of course goes against everything for which Freq Work stands. Changing Frequencies is out to expand minds and souls through art, and perhaps, with a little "freq work," the right listener may be able to discover the hidden goddess within themselves.
Who You Are When No One's Watching by Gabriel Knight Hancock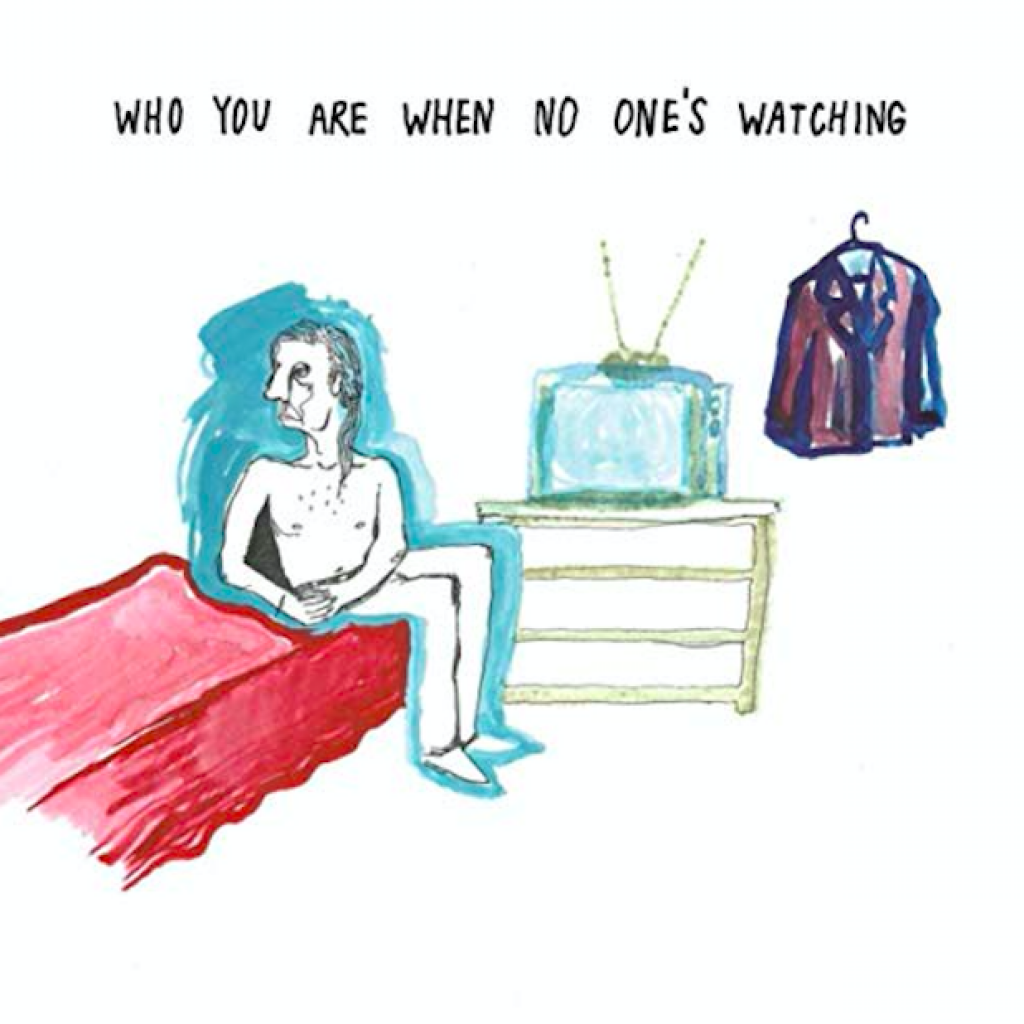 Gabriel Knight Hancock is one of the best singer-songwriters in the state. He has been for a while. He's just so understated, quirky, and old-fashioned that he continues to stay off the beaten path of Oklahoma music. Ask any number of folk musicians who've seen the man play, though, and most will brighten with a good memory and an air of admiration. He's a songwriter's songwriter.
It's been a few years since Hancock's last record, the brilliant diamond-in-the-rough EP Baby Cow Boy… In that time, he's worked some of his songs into a side project called Mola Mola while simultaneously progressing toward a proper return to the studio. (His last studio record came out in 2013.) The new album, Who You Are When No One's Watching, might be his best work yet, and true to form, it quietly made its way to streaming services with little notice.
At a curated seven songs, it broadens Hancock's solo acoustic style with soft, intimate studio arrangements. Strings, piano, harmonica, upright bass, vibraphone, and backing harmonies (including some by the unmistakable Samantha Crain) take turns dropping in to emphasize the songs' emotional swells. Save for some brushwork on "Long Afternoon" and a rolling snare in the back half of "I Don't Know Where You're From", drums are absent.
Even with the dimension that these arrangements add, Hancock is still sometimes more powerful bellowing alone to the rafters with just his guitar. Smartly, the tracklist includes plenty of these moments as well. It's notable that closing number "Floating Man" is almost entirely a solo outing and clocks in nearly seven minutes without getting the least bit tiresome. On the contrary, it is a masterpiece.
That song, which is about a literal floating man, represents so much of what makes Who You Are When No One's Watching special. It pairs a regular joe with a less-than-regular circumstance and mines out of it a gorgeous human fable that is funny, tragic, and breathtakingly poignant. His other songs are just as full of memorable characters, engaging stories, and insightful observations.
While the songs on this album aren't as dark as some of Hancock's past work, there remains a delicate dance of light and shadow, always stepping the balance between joy and sadness, life and mortality. It's everything that the best of storytelling has to offer, and though Gabriel Knight Hancock probably doesn't mind being slept on for it, fans of acoustic folk singer-songwriters are only cheating themselves by continuing to miss his unique take on song.