There are so many cool opportunities to see live music in OKC, so we wrote about 10 quirky music venues in the city to make it even easier to catch live music.
1. Mothership Connection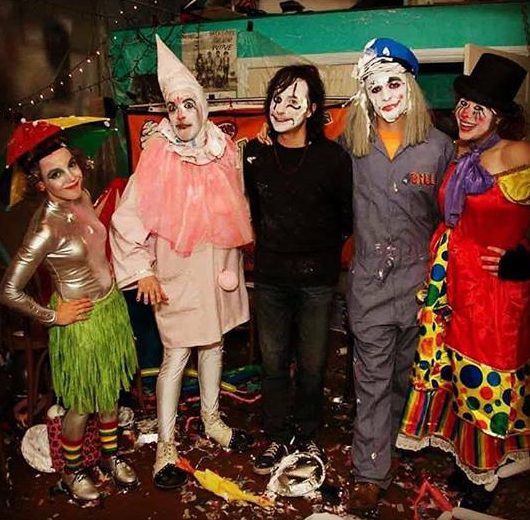 Mothership Connection is one of the newest and one of the quirkiest music venues in the city. It's located in a backroom behind Dig It! in the Plaza District, and it's the closest thing to a punk club in OKC. When you walk into Dig It!, you're greeted with bins of records, a pinball machine, tons of clothes, shoes, jackets with studs, pins, patches, zines, DIY books, local art, home decor made from baby dolls, random quirky items…pretty much the ideal punk aesthetic.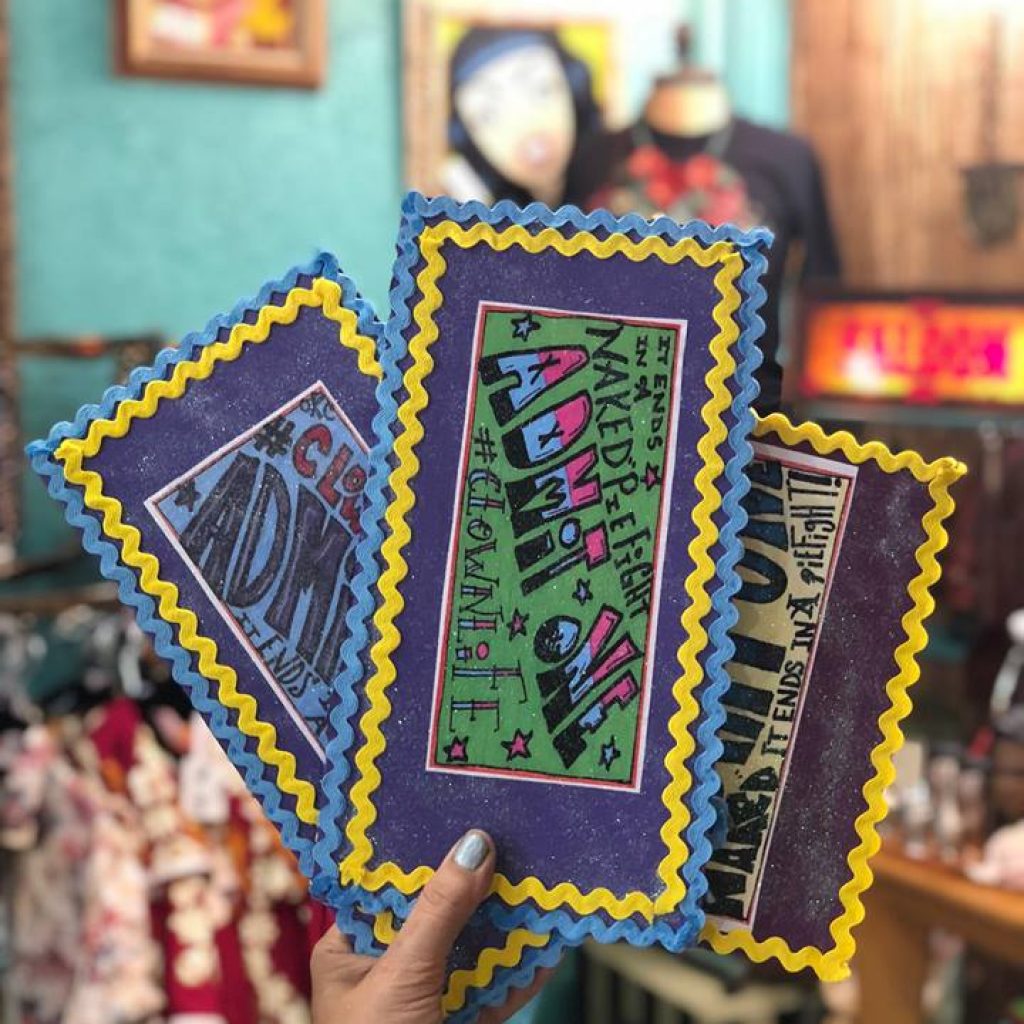 You get into the show by purchasing a ticket from the cashier, who hands you a heavily-decorated ticket as big as your head, and then you sift through studded leather jackets to get to a back room, which is where the shop-owners live.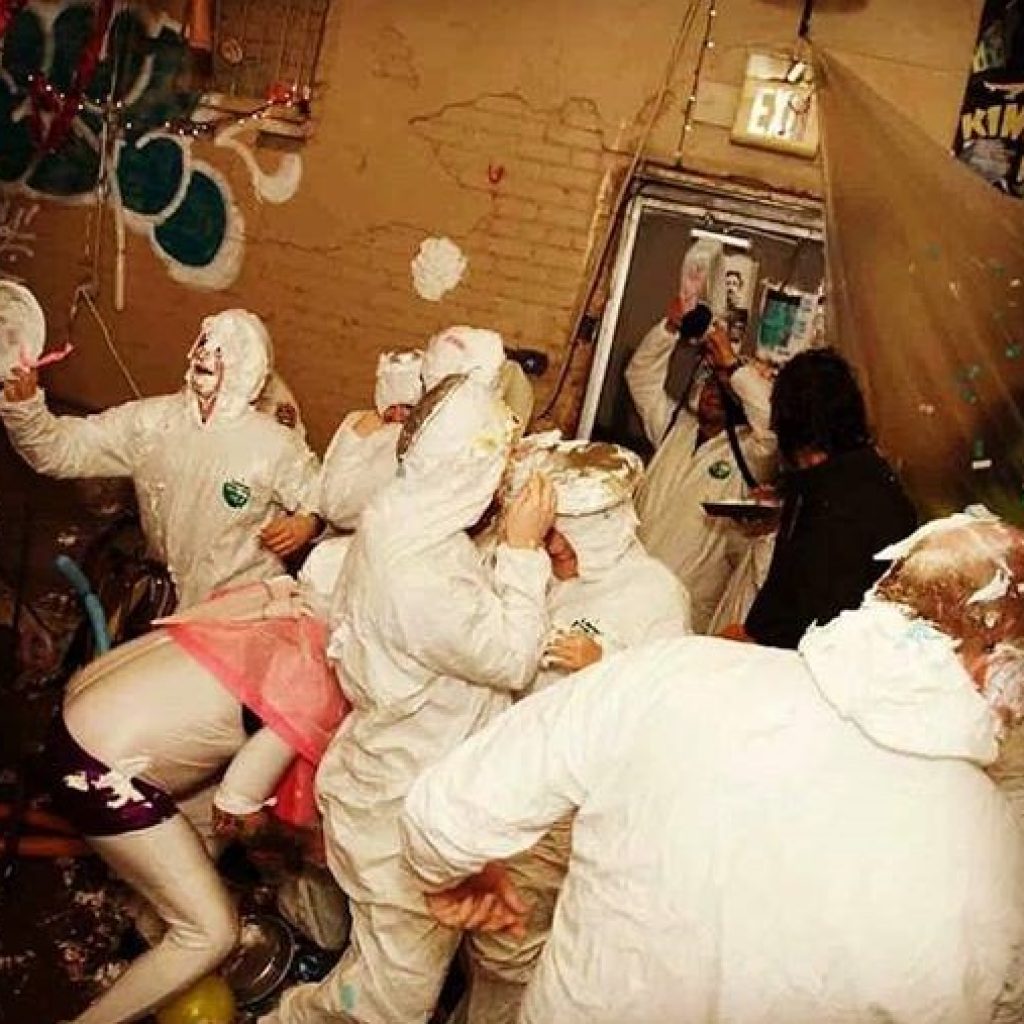 The gigs usually feature punk bands, but they recently had a show called "Naked Pie Fight," and the advertisements said it was more than just a tagline. It was also a promise.

Mothership Connection is the perfect place for someone who's looking for an authentic punk experience with audience members with Mohawks wearing pins and patches, lots of mosh pits, occasional clown-themed pie fights, surrounded by quirky oddities.

2. Trolley Stop Records

Trolley Stop Records is located on Penn next to Current Studio, and it's one of the best placed to go to shop around for records, check out some vintage clothes, or catch a live show. Trolley Stop has held concerts like Clint Hardesty's blues band the Cake Eaters and Illinois folk musician Pokey LaFarge.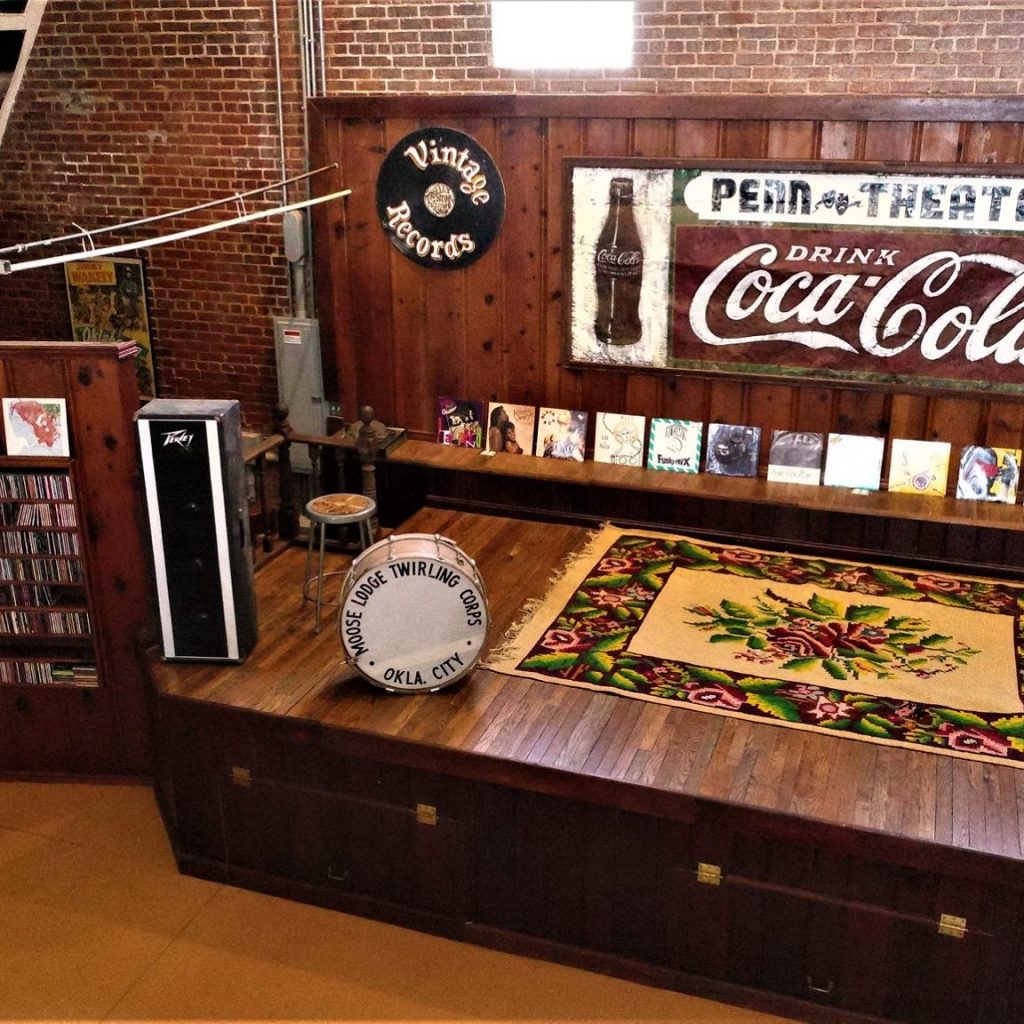 Trolley Stop owner John Dunning has been praised for his dedication to keeping record stores alive, after being in the business since the '70s. There's also dogs here. So that's a plus. To learn more about Trolley Stop, check out this article from the Oklahoma Gazette.
3. Hubbly Bubbly Hookah Lounge

Hubbly Bubbly Hookah & Cafe on Northwest Classen is a paradise for the Hip-Hop community. Hosting events like Art of Rap and Heart of Hip-Hop, Hubbly Bubbly is one of the best places to go to really learn about the Hip-Hop community. So why is this a big deal? There aren't a ton of venues catered specifically to Hip-Hop, so what Hubbly Bubbly does is extremely beneficial to the community.
Art Of Rap is a three-round talent contest with a panel of judges in which contestants bring an original track for the DJ and spit a verse. In Round 2, contestants are judged on their ability to freestyle, and Round 3 is all about spoken word poetry.
What happens if they win? They get a $50 cash prize and a spot in the lineup for Heart of Hip Hop, the monthly showcase of Oklahoma hip-hop artists pioneered by Chief Pease, Addlib, Joey Sativa, Jim Conway, and Original Flow. You can read more about Hubbly Bubbly from our venue review, and you can check out our artist profile on OKC Hip-Hop artist Original Flow.
4. Skirvin Jazz Club
The Skirvin Jazz Club is a collaboration between Saints Sessions and the Skirvin Hotel, and it's transforming the elegant Park Avenue Grill into an immersive live jazz experience in the heart of downtown OKC. This is a great place to go when you're looking for something a little bit more upscale, a place you'd dress up to go to. The stage is right in the middle of the restaurant, with the tables set aside to make room for the music.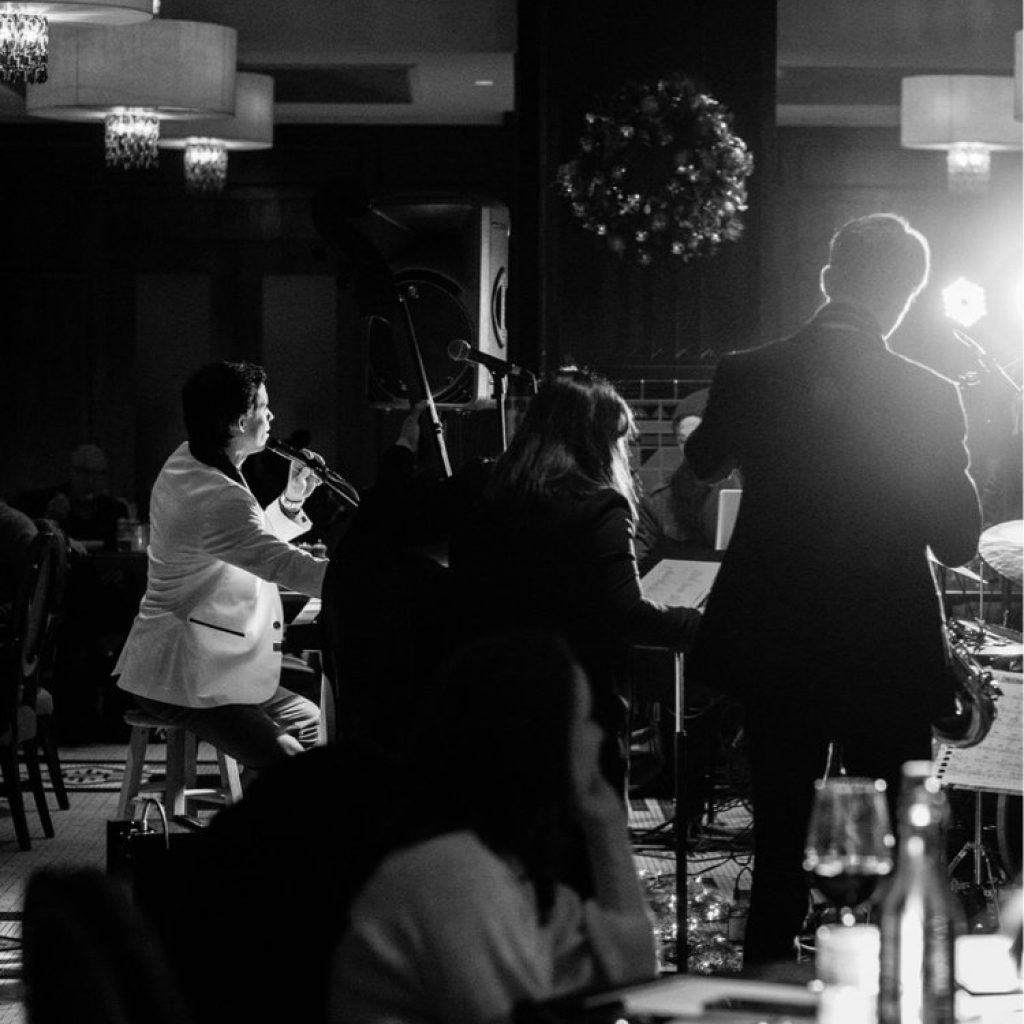 The Skirvin has always been a huge supporter of local art and has a deep history of jazz, culture, and nightlife. Now, the restaurant is a part of Oklahoma's jazz renaissance, which you can learn more about in a recent mini-documentary. The Skirvin Jazz Club is a great place to go to experience a classy music experience in the heart of downtown OKC.
5. Classen Coffee Company

Classen Coffee Company is one of the coziest places to catch an intimate show. With the smell of coffee and pastries in the air, and the sound of espresso machines, it creates the perfect environment for a good-old fashioned indie show. Also, many of the workers at Classen Coffee are musicians, so they know how to create that environment, and sometimes the baristas with host their own intimate shows.
When Dawson Hollow played at Classen Coffee company, it couldn't have been a more perfect venue for the indie-folk band, with rain falling outside, plants and books all around the store, and an attentive audience sipping at their lattes, it's exactly the kind of cozy spot OKC needs. Classen Coffee is a great place for musicians who want a quiet spot in which people just sit and listen to their music, whether it's on the back patio surrounded by hanging light bulbs and the sounds of the city or indoors with comfy couches.

6. Sean Cummings Irish Bar

Sean Cummings is an Irish Bar on May featuring celtic musicians seven days a week. Sean Cummings has a classic Irish bar feel. They call their sessions "seisiuns," and they use words like "craic" to describe the vibe of the pub. There's not a lot of places to enjoy authentic Irish food and drink and live celtic music, so that's why this is so incredibly cool.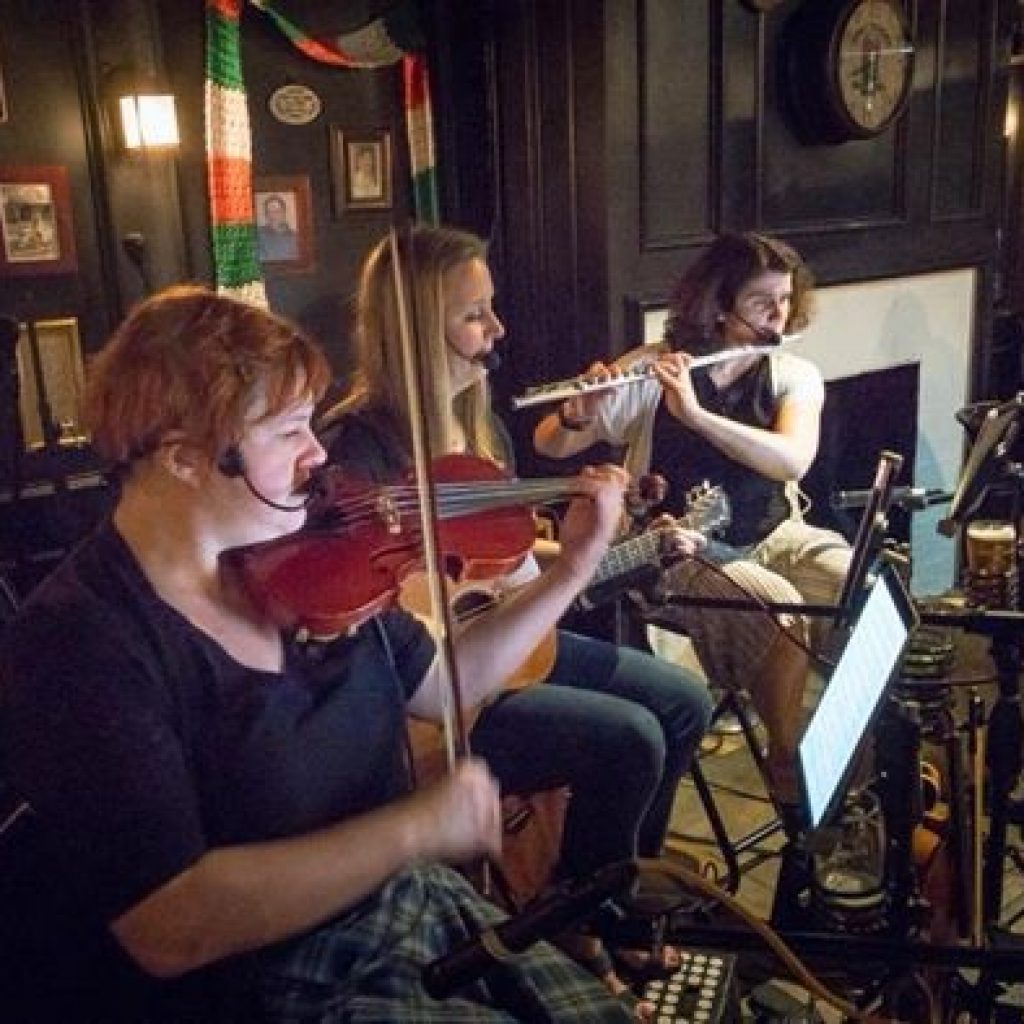 The owner of the Pub, Sean, grew up in Galway, Ireland surrounded by traditional Irish music and traditional Irish food. Visiting the pub, you'll see authentic memorabilia all of the the walls and shelves, and you'll hear authentic Irish music performed by acts such as Flowers of Edinburgh, On the Doss, Ravens Three, Whiskey and Pie, Pierce-Heart, and so many more. To Sean, the music is just as important as the restaurant itself. In a statement, he said "my dad used to carry around his accordion, and when he needed a drink, he'd sing a song."

7. ICE Event Center

ICE Event Center has been a hidden gem for years for dance, poetry, and live music, and the recent Monday Night jam is a perfect addition to the OKC music scene.
Hosted by Chanda Graham and Adam Ledbetter, the jazz night often features great players like Jeremy Thomas and Garrett Jacobson, and they sometimes blend in spoken word with jazz and neo-soul like ProVerb. Dope Sounds is an open jam night for players, so it's the perfect way for musicians to get involved.
8. Blue Door

The Blue Door is a venue that provides a classic listening-room experience. Located by Oklahoma City University on McKinley, the quaint brick building is one of the best venues to catch country and folk artists, and they've recently expanded to including jazz. Greg Johnson, the longtime owner of the venue wrote in a statement that the Blue Door started on accident. After living in Austin for a decade as a music journalist, he returned to Oklahoma with the intention of moving to Nashville to get an industry job. He heard about the venue, and took over in 1993. He named it the Blue Door from the two bright blue doors at the front. Since then, the venue has been host to acts like the Red Dirt Rangers, Bob Childers, and many more.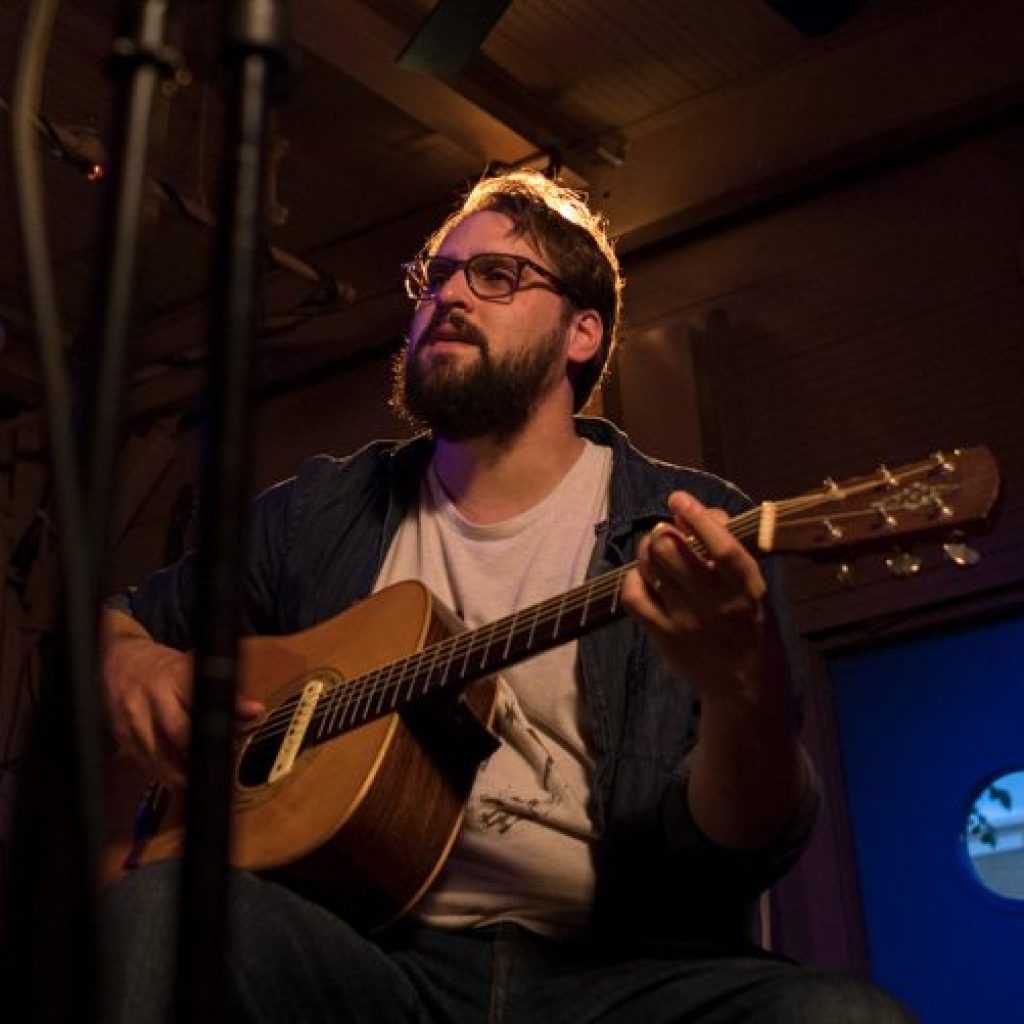 Within recent years, the Blue Door has hosted modern folk and bluegrass artists like Annie Oakley, John Calvin Abney, and Samantha Crain. To learn more about the venue, check out our interview with John Calvin Abney about his record release show at the Blue Door. Abney said it's his favorite place to play because people are there to listen to the songs.
"When you buy a ticket the Blue Door, you don't go to be on your phone and talk to your buddy," he said. "[You go to] experience the world through another artist's eyes for an hour or two." The Blue Door is a venue with a thick history and a lot of character, with old couches and concert posters from every band that's been there. It's a venue that tells a story.

9. 51st St. Speakeasy

The 51st St. Speakeasy is a house turned two-story bar and music venue. and they've been doing music for years, but there's something about the vibe of the place that feels very intimate, very classic, and it has this unmistakable sense of community. The Speakeasy isn't the kind of place someone goes to if they want a listening room experience. It's more like when you're looking for a night out, and you want to go somewhere where you can have a blast with your friends and listen to some amazing music.
This is definitely a venue where you want to catch a loud and rowdy show. But, if you're looking for something a little more chill, they also have Karaoke Nights and Live Comedy. This Speakeasy is a great place to go to have a more energetic live music experience.

10. The Root

The Root is one of the most active venues in the city. Managed by Oklahoma music tastemaker Elecktra Stanislava, the Root live music going on several times a week with open mic nights and friday night live shows. The venue is also home to comedy shows, game nights, trivia nights, and the monthly music industry networking night.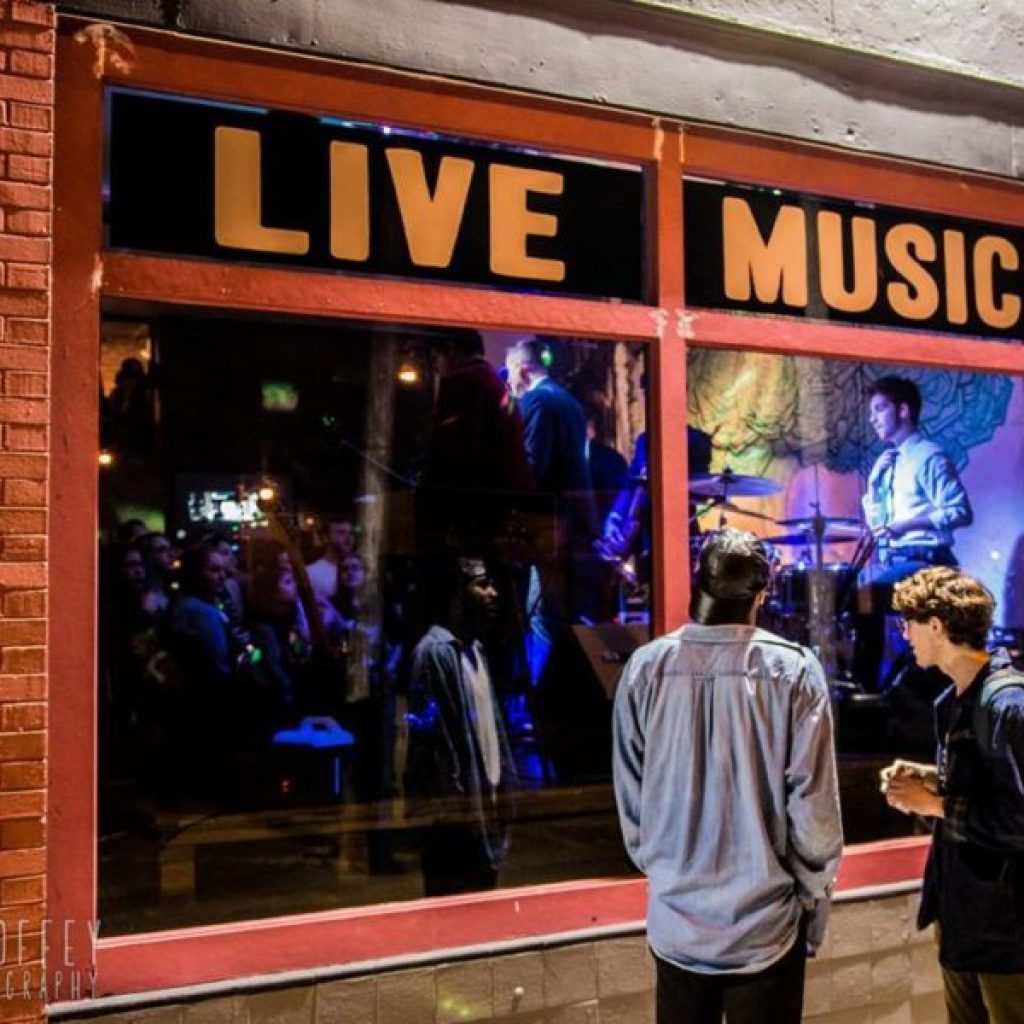 There's even been meetups for men with beards. The Root is an intimate venue which has been home to hundreds of bands, both local and touring. It's got an artsy, underground vibe, somewhere consistent to hear all sorts of genres from hip-hop to opera. It's also a converted art gallery with a giant tree growing through it, so that's pretty quirky.

If you're looking to get more involved in the Oklahoma music scene, there's so many fantastic opportunities to discover underground venues and venues that are growing live music culture in OKC.