The Oklahoma City Jazz scene covers a lot of ground, and each venue has a really different vibe. Here are the best lounges, clubs, and stages to hear live jazz in OKC.
Saints Bar and Lounge, Plaza District, OKC
By now, most have at least heard of First Thursday Saints Sessions, but Saints has great combos swingingevery Thursday at 8-10 p.m.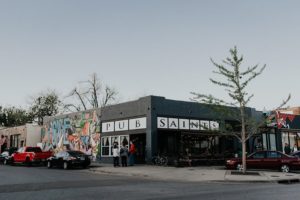 Saints Sessions are organized by OkSessions. They began as a First Thursday jam, and have evolved to ticketed shows
every Thursday
.
First Thursdays still tend to be the biggest show of the month, both in terms of band, hype, and attendance. We celebrate a 'Feature Artist' from the local community who has never been Featured at Saints before. Featured Artists are encouraged to bring original compositions and arrangements.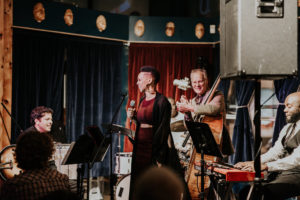 The 2nd through last Thursday of the months tend to be more chill. OkSessions makes a point to book high-quality players, so OKC can have a reliable, professional jazz performance every Thursday. These combos consist of gifted college students, seasoned professionals, jazz professors, touring artists, and occasionally big names from Denton, TX or New York City.
The UCO Jazz Lab, Edmond
The UCO Jazz Lab on 5th Street in Edmond is a powerful bastion of music education. So many of the Saints Sessions artists have run countless experiments in 'the Lab.'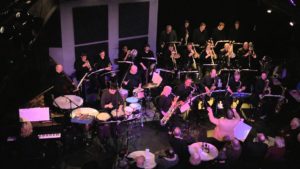 The Jazz Lab features a variety of performances from different genres, from jazz, to rock, to fusion, to pop, and more. It's a venue well-suited to listening, and they serve Hideaway Pizza and drinks right there in the room.
Ice Event Center, The East Side, OKC
Ice Event Center has long been a hidden gem for dancing, poetry, and live music in OKC. Currently, Monday nights are the time to connect with the jazz scene. "Dope Sounds" is a Monday night jam hosted by Chanda Graham. The house band regularly features great players like Jeremy Thomas and Garrett Jacobson, and they've been known to blend spoken word with jazz and neo-soul, featuring guest like Anthony Crawford, Jr.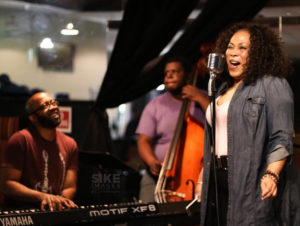 Dope Sounds is an open jam for experienced players, so if you're a performer, bring a tune! There is no cover for Monday nights at Ice, and the jam begins at about 8:30pm. Ice is on NE 36th St, East of N. Kelley Ave.
Here's a few bonus venues…
There are lots of new live jazz shows popping up in 2019, including Skirvin Jazz Club, 51st Street Speakeasy, and Tuesdays at the Blue Door. There are also rumors of a jazz club opening in Film Row later this year…
Subscribe to Saints Sessionssocial media accounts and email newsletter to stay up to date on artists and venues making moves. Come through and be a part of the jazz scene!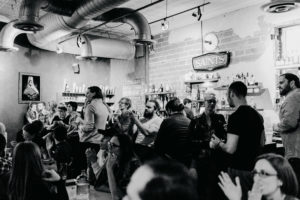 Upcoming Live Jazz in OKC: