If a picture is worth 1,000 words, a produced video is worth a million. Whether they are setting up tours, promoting a new release, or just entertaining fans, musicians rely on video to tell their stories. Creating a good video is hard; it's expensive, time-consuming, and sometimes so complicated that it's tough to get started. GoShowOKC makes it easier for Oklahoma City Musicians to collaborate with fellow musicians and local businesses to tell their story with beautiful video – and make sure people watch it!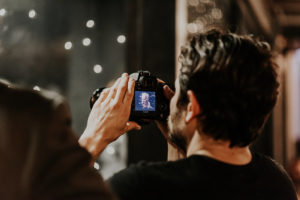 Imagine an Instagram or Facebook video shot at a hip local business. A musician comes on and shouts out the local restaurant, bookstore, or retail shop, and then the video cuts to rad multi-camera live performance. The band kills it, and the video ends with a logo splash about the artist, business, and sponsors involved. Then the business, the artist, OkSessions, and sponsors all share the video on social. The video lives on OkSessions' Youtube Channel, and a new one hits the web every few weeks. As the channel grows, everyone benefits from each other's cross-traffic. That's the simple vision of GoShowOKC.
GoShowOKC is a user-group where musicians help each other create videos, increase each other's online presence, and promote local businesses at the same time. In a user-group, people don't pay each other for services, they just work together. I hold a camera for your band this week, next week you hold a camera for my GoShow. OkSessions provides equipment and brings in an experienced videographer to mentor musicians on composing shots and working cameras. The raw footage and audio is taken back to the user-group meetings, where bands are taught video editing, and finished videos are ready for release.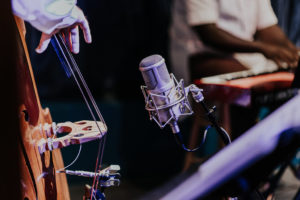 OkSessions also helps facilitate a distribution plan. We want bands to understand SEO and how to create opportunities for cross-traffic for their online content.
GoShowOKC helps the local music community tell it's own story. It reduces barriers to entry for artists by eliminating the need to buy or rent expensive equipment, and it provides artists with motivated hands on deck and a knowledgeable mentor. It also engages local businesses and multiple independent social media platforms. GoShowOKC is an exciting digital session that will change the music seen in OKC.