I've been a musician in Oklahoma City for years and a music writer for a few months. In my short time as a professional content creator, I've gained perspective on what it's like to write about bands. I want to share what I've learned about how to get music blogs to write about your band. Here's why media coverage is valuable to you as an artist, what it's like from a writer's perspective, and how you can make sure your music gets written about repeatedly.
Why get music blogs to write about your band? How does it help to move your music career forward?
I'm sure some of this is obvious – if you're trying to become known for something, you want people to know who you are, what you do, and talk about you frequently in an engaging, positive way – but it's worth delving into. Thinking throughwhy coverage is valuable will help you be more strategic about the coverage you chase.
Get New Fans.Simple. The more places you show up on the web, the more likely new people will discover you, which can increase the number of people talking about you, going to your shows, buying your music and merch, etc. More likely, people who have already heard of you will take you more seriously seeing your name a lot of places (Wow! I keep hearing about them….I should check them out sometime, you get it).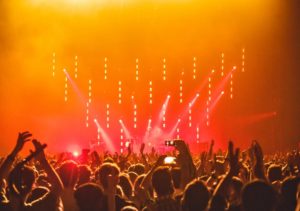 Get Higher-quality Fans.We generally think people learn a lot about things they like… but often it's the other way around. For example, I know a fair of people who like jazz but don't really understand it, but I don't know anyone who understands jazz thoroughly without loving it dearly. When people know a lot about something, they love it. They talk their friends' ears off about it, fill their social media feeds with your videos, and genuinely want to share it with others and see it flourish. You want them to feel that way about your music career.
Knowing stuff is a badge of honor for most people, and youmust give people a chance to learn a lot about you and your music so they can become invested. Malcolm Gladwell calls this creating a "Maven Trap" in his bestseller,The Tipping Point. Make sure there's enough interesting content out there that audiences can learn a ton about you – that's what makes high-quality fans that can spread your gospel.
Similarly, the Ben Franklin Effect teaches us that people love people that they invest in. The more someone gives to you – whether that's time, money, attention – the more they will go to bat for you in the future. If the content isn't there, they can't invest their time; if you don't have merch available to buy, people can't spend money on you. Make the invitation to get involved in what you're doing as accessible as possible.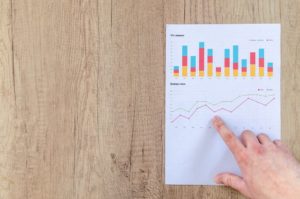 Earn trust within the Music Industry.Often times our web presence is less about our fans and more about creating professional opportunities. If you're trying to hop on the festival circuit or a tour, promoters really just need a good idea of what your like so they know if they should give you a shot. If your online image is thin or your videos don't paint a clear picture of what your live performance is like, they're going to be hesitant to book you due to uncertainty. If you show them exactly what you're like, they can make a more confident decision.
Empathize with the Writer and Make Their Life Easy
A company never writes about you. You don't submit press releases to 'a news station.' You are always dealing with an individual. Sure, it's important to understand the company covering you and what's a good fit for their publication, but ultimately the most important thing is to genuinely empathize with the man or woman writing the article. Put yourself in their shoes, and make things easy on them.
As a writer, I need to do three things: produce quickly, make engaging content that people will enjoy, and get the story right.
Professional writers have deadlines. In a given week, writers have multiple pieces for which they need to gather content, develop a story, create drafts, ask questions, research, fact check, edit, send to an editor, revise, find a spot on their content calendar, publish, and promote. The easier you make it for them to produce your piece quickly, the more they will like you and want to cover you in the future.
The best way to do this is to provide them with text that they can copy and paste into their story. They can edit this to match their voice, but it's so much easier to start with something than nothing. Giving them a robust starting point will prevent writer's block and inspire them to take a creative angle, ask good questions, and make you look stellar.
You can do this in an email, or make your story available on your website through a bio, blog post, or web page dedicated to a new release or tour announcement. Giving a writer a solid, written, primary-source for their info will help them get your piece drafted quickly and will make them want to write with you in the future.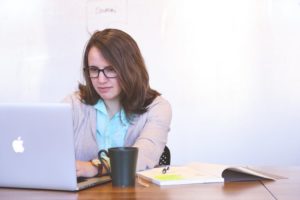 Make the writer look good. You're trying to establish yourself as a creative, and so are they. Blog posts almost always feature images, quotes, video, images, and hyperlinks. Respect their time by providing these resources in an EPK, rather than making them search for them, and make sure your content isexcellent. This will make their blog posts look amazing, which will make them proud to show it off to people.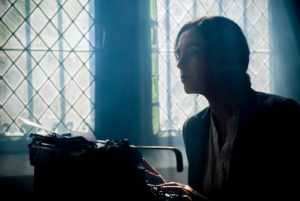 There are musicians in OKC that I would like to write about that have no high-quality videos or photos. I want to write about them, but it'll take more work to tell the story, and the final product will be of lower quality. When artists provide beautiful youtube videos I can embed and SoundCloud or Spotify links with fresh tracks, the post comes to life. I want to note that OkSessions is making an effort to help arm artists with professional content, and this is why photographers and videographers are incredibly valuable to the music scene.
Help them get it right.Unfortunately, I hear musicians bash writers sometimes. "They don't know anything about jazz!" or "ew, look how they portrayed me, that's not what I'm about." Remember that you're the expert in the topic, writers are usually generalists. No writer wants to make mistakes or tell your story wrong. It's your responsibility to set them up for success.
Most importantly, you need to tell your own story online. If you don't tell your story, someone else will make it up for you. That not only applies to goes for writers but also for fans and music professionals. You need to be in control of your brand. If you ever feel a writer gets your image wrong, that's a serious red flag that you need to objectively assess how you appear to people who don't know you. "Helping them get it right" is really the combination of writing about yourself clearly and providing ample quality content for writers to pull from that represents who you are.
Be intentional about your presentation and what it says to others. You really can't blame someone for knowing something if you're not communicating directly.
Get Covered Repeatedly
Every time an individual decides to write about you, you have an opportunity to develop a relationship. You can get covered repeatedly if you are a joy to work with. So be attentive, say thank you, and think about the next one.
Be Attentive. Through the writing process, make yourself available to help the piece get written. Respond quickly, and show the writer that you appreciate them by being engaged.
Once the piece is published, immediately hit the airwaves. They want to see their pieces get shares, comments, likes, and web traffic. Media sources are incentivized to write about things that get attention. Plus, the more traction their article gets, the better for you.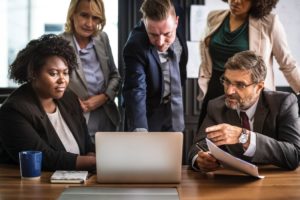 Ask your friends/fans to share, comment, and like, and consider writing your own blog post mentioning the coverage. Writing a blog post about getting blogged about may sound redundant, but it's nice to give them a backlink and referencing the coverage on your own site makes you look legit to people who visit. It's also a good way to show people who visit your site and social that you're active and professional to the point people want to write about you.
Say Thank you. They truly are the magic words. I highly encourage saying thank you in person or at least on the phone, not by email or text. A hand-written thank you note never goes out of style and will make you stand out. Even bringing a small, professional gift to their office (cookies or free tickets to your next concert) can do wonders for relationship building. A genuine thank you is always good, usually inexpensive, and pays huge dividends down the road.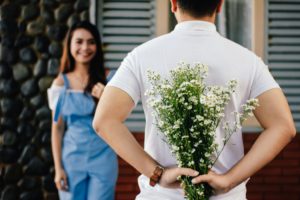 Think About the Next One.When saying thank you, don't be afraid to hint at future collaborations. A good way to do this is to ask for feedback. Just don't be annoying about it, keep it organic, make it genuine. I like to ask, "Is the format I used convenient for you? Is there anything I can do to make it easier next time?" Ask questions genuinely and listen to the answer. The more you know about each individual writer you've worked with, the better.
Good Luck!
That's my advice; I hope it serves you well. If you learned something from this article, please share it with other artists. If you want OkSessions to cover you, be sure you are actively engaged in the scene. Reach out to us at hello@oksessions.com if you'd like feedback on your content, web presence, etc. We want to get to know local artists, and we love writing about OKC's music scene.
If you like this content. Follow me on Instagram, Facebook, and Twitter; then join the OkSessions email list below to stay in the loop about OKC's music scene: