The original Oklahoma City RnB scene has been sneaking up behind you like R Kelly at freshman dance. Whether you've been looking for the laid back OKC RnB to soundtrack a Sunday afternoon kitchen slow dance, or the best show to see this next weekend it's all right here. We've put together a list of the best up-and-coming Oklahoma City R&B artists to up your local game. Here we go.
1. Tony Foster JR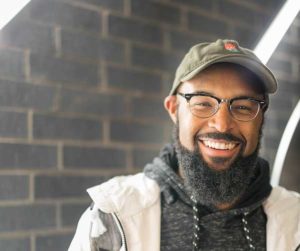 Did you ever wake up early to see the sunrise and as the shine broke the horizon and warmed your cheeks you thought "This is how great every day should feel." That's basically what it's like when Tony sings. When you see Tony Foster Jr Live it is both an opportunity to be moved by beautiful soulful music, and a guaranteed dance party. With some mad songwriting cred and a few American Idol appearances, he's an Oklahoma artist to watch
Get real athttps://www.tonyfosterjr.com/tour then get yourself to a show.
First check Tony Foster Jr live at Saints on our Youtube Channel:
Then hit the soundcloud.
2. Gabrielle B
"From the beautifully blended melodies to the sweet simplicity in her lyrics, Gabrielle B. is steadily captivating fans"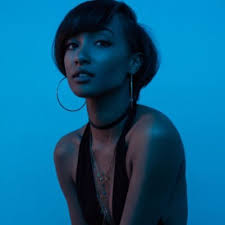 I was blown away the first time I heard Gabrielle B's "No One Else (But You)" This is the hushed neosoul jam you've been looking out for. She's been consistently releasing some of Oklahoma's best original R&B. Comparisons are always hard. I hear shades of India Arie and Sade but in a style all her own and over entirely fresh mixes. Her new album #SHIFT dropped recently and should be on your playlist no doubt.
Catch a bit of this stripped-down live take on "No One Else" then spot her soundcloud for the fresh tracks.
3. T-Mase
Ok. T-Mase is technically a Tulsa artist, but he's just too good to leave off any Oklahoma list. Pushing hard on the alternative R&B vibe, T-mase has been dropping track after track that ups the game.
This right here is the real. If you ever thought "local music just ain't my thing…" T-Mase is down to prove you wrong. Keep up athttps://www.facebook.com/Tmase23/
If you're listening then you are the best part of the OKC music scene. Down with the real music of OKC and looking for more. Oksessions is here for the coverage and helping to build an international music culture. Thanks for checking out these hard working OKC Musicians. Stay tuned for more.
Thanks to Dezzgotsteeze For the recommendations. She's always on the frontline of OKC Hip-Hop and RnB. Check out her blog to stay on it. http://gotsteeze.net/