Deep Deuce Sessions is Oklahoma City's monthly live music art walk in Downtown OKC.Every month, on the final Saturday night, OkSessions presents a diverse lineup of Oklahoma City's best live musicians in the historic Deep Deuce District of Downtown OKC.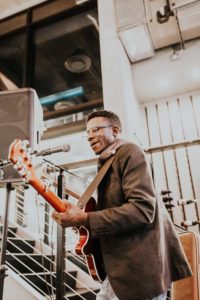 Recently the music and arts culture of Oklahoma City has been reaching a critical mass. Deep Deuce Sessions is our platform to spotlight the supremely talented local musicians of OKC, and the best way for Oklahomans to get hooked into the growing music culture. The monthly live music art walk celebrates diversity and cooperation by bringing the best of various genres and staging them in the beautiful venues of this historic neighborhood. For Deep Deuce Sessions we've partnered with community-minded businesses including Aloft Hotel, Artspace at Untitled, Leaf + Bean, Anchor Down, and Urban Johnnie. Working together our supporters and fans have helped to pair live jazz, hip-hop, R&B, pop, blues, soul, and singer-songwriters with some visionary venues. Here at OkSessions, we have big plans for the experience in 2018.
The Community Coming Together
Deep Deuce Sessions at its heart is a collaboration. It is a place to come together and share the best of who we all are. We wanted to present Oklahoma with an easy invitation to its musical community, but even more, we wanted to help everyone see what can happen when we work together. There are many advocates and supporters who really are the heroes of the event. Laura Warriner at Artspace at Untitled has been putting on music at their visual art workspace for years.Le'Roy Callender is a local businessman who has began organizing successful jazz shows at Aloft Hotel in late 2017 Owner Rick Haynes, and Marketing Manager Jennifer Massey, have been instrumental in presenting music on the patio of Urban Johnnie. After launching the event, the committee has received support from Downtown OKC, BancFirst, and the Black Chamber of Commerce.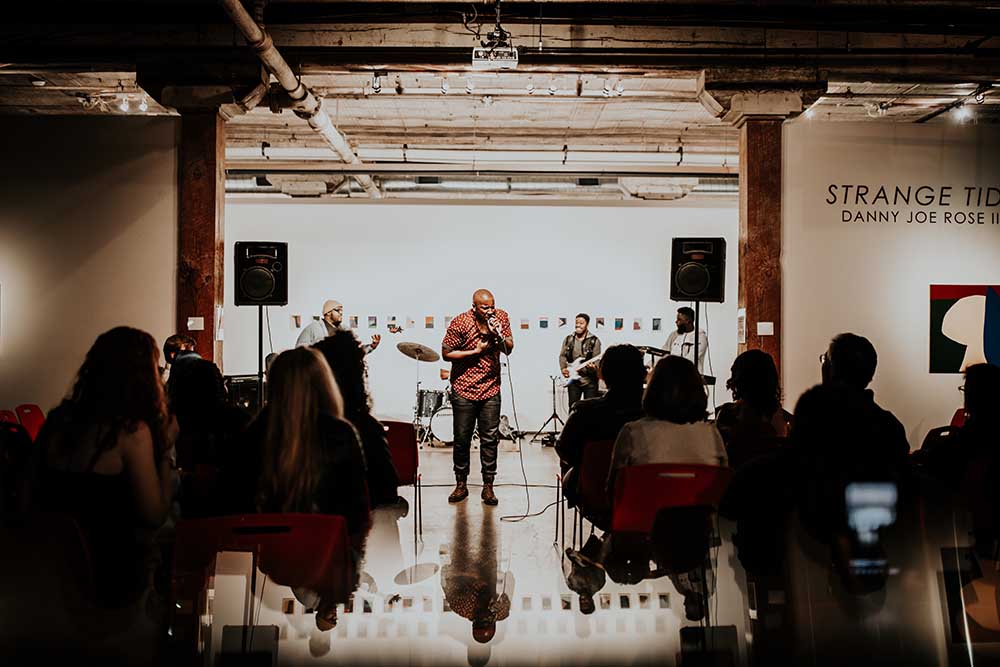 The music scene has a lot of momentum right now. Music venues like Tower Theatre are finding a new home in the hearts of OKC music fans and music-goers are waking up to Farm-To-Table music. Deep Deuce Sessions is the embodiment of an ideal; a showcase where musicians, fans, businesses, sponsors, and supporters can work together to create a strong, intentional community event. It is a space for everyone to reevaluate what music can mean to us.
How it all began…
The event started because several venues and promoters were launching independent live music efforts in Deep Deuce. Through their shared passion for local live music, OkSessions co-founders were put in contact with everyone trying to rekindle the District's musical flame. In September 2017, a small committee met at Artspace on 3rd street to solidify the vision for the new event.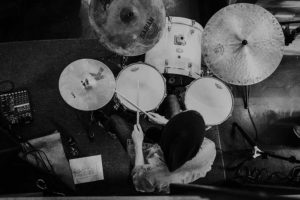 James Beach proposed the art-walk concept. Deep Deuce is one of Oklahoma's only truly walkable urban areas. It's a densely populated but safe space; a community that thrived before with a storied musical past.
OKC loves monthly community events like H and 8th, and we gamified the experience with punch cards to get stamped at each stage. It's a fun way to see each performing artist, and get exposed to shows you otherwise might night go out for. Of course, people usually gravitate towards their favorites, but this way they will at least try everything on the menu, and often find themselves staying at a performance they hadn't expected.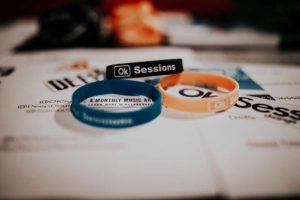 The artists on these stages are engaging, thoughtful performers of the highest caliber, you are guaranteed to findsomethingnew and exciting. And, if that's not enough, there is always a prize for visiting each stage.
What's next for Deep Deuce Sessions?
In the warm months of next year, expect more stages, more genres of music, and notable regional headliners to complement local talent. With new sponsorships and some great press, we are seeing huge turnouts for the spring months and have some big surprises in-store. In early 2018, the Session will include a late-night jam at Aloft Hotel where music thrill-seekers can party with the bands until late.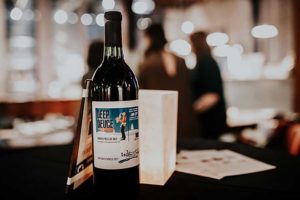 We also have an excellent VIP experience. If you'd like to support the event, while getting an upfront ticket to the music community and its artists. It's a crazy fun night, with new perks every time.
If you've never been to Deep Deuce Sessions, OkSessions would love to share the experience with you. The event happens the last Saturday of every month and is free to the public and is mostly all-ages. Join the Deep Deuce Sessions Email List to get updates about who is performing where, and RSVP on the recurring Facebook Event. Follow Deep Deuce Sessions on Instagram and Facebook to see beautiful digital content from OKC's collaborative creative community.
What Is Deep Deuce Sessions? Deep Deuce Sessions is a monthly music art walk, and a community working together; it is the best of all of us, and a vision of the music city we want to be.