Few bands anywhere are operating at the level of Local Man Ruins Everything. Many in Oklahoma City consider them the best in the region at the type of music they play. Highly technical and effortlessly tasteful, Local Man Ruins Everything is a power trio that blends rock, jazz, and experimental music to create deep cuts and enthralling live performances.
Not Rock Exactly… More Like… Granite?
So many different types of bands identify as fusion that it can be hard to know what 'fusion' means. Local Man Ruins Everything pulls from various styles to create a compelling composite of rhythms, harmonies, and melodies.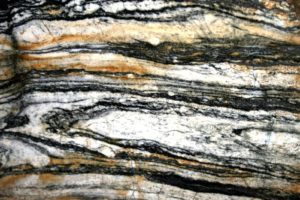 One could mistakenly pin LMRE as a hard rock or metal band at a glance. Lightning-fast sweep picking from Jay Gleason (electric guitar), elaborate tapping patterns from Eric Harris (bass, frontman), and technical percussion from Byron "Chopz" Collins (drums) immediately invoke major rock bands like Rush, Van Halen, or Dragonforce. Also, the members of the band look absolutely epic on stage, which really feeds the rock image…
…But 'rock fusion' really doesn't communicate LMRE's style or genre… Arts Council OKC has described them as Progressive Jazz… the music is gripping but not loud enough to be hard rock or metal. It's highly technical, but the fast notes are consistently tasteful and are supported by a thoughtful use of space. Complex rhythm and harmony serve to create supportive textures rather than simply to be flashy, and all of this complements cogent melodic ideas. Their live presence and musical delivery is tight and confident, yet leaves lots of room for improvisation and spontaneous musical decisions. Their setlist is rich and creates a deep live music journey for fans.
Eric Harris – Bass, Frontman
LMRE is led by bassist Eric Harris, and the trio's songs are written collaboratively. An insanely creative musician, Eric traverses uncommon territory on his 6-string, contributing melody and textures while still maintaining a firm foundation (or should we say bedrock) for his counterparts. Eric also has epic dreads. You can't miss him. Check out this video featuring one of Eric's most identifiable original bass lines starting 1 minute in.
Jay Gleason – Lead Guitarist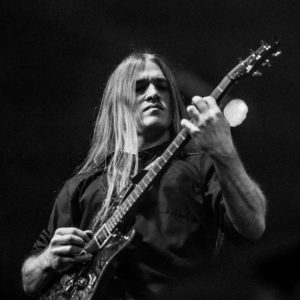 Jay is an absolute shredder who also has awesome hair. Jay manages a stellar balance of technique and musical awareness that drops jaws and makes you want to listen for hours, not minutes.
Byron "Chopz" Collins- Drums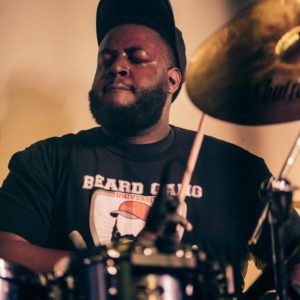 Chopz is one of OKC's most charismatic drummers. He's pure joy when he plays. With a strong gospel and neo-soul influence, Chopz matches the energy of his bandmates while contributing high-detail rhythm and time (and dope chops, obviously). Chopz is one of the most fun drummers to watch, and you catch his energy and groove in much the same way as Eric and Jay.
Don't Sleep on Local Man Ruins Everything
If you're a musician or a fan of instrumental music, you really can't afford to miss Local Man Ruins Everything. They're a group that operates at an extremely high level of musicianship while being deeply creative. Their sound is particularly challenging to describe without being too general, but there's an easy fix for that. Catch them live, and keep an eye out for the first EP scheduled to drop later this year.